Biomass boiler is a boiler product that burns biomass pellets as fuel. It is a boiler with low operating cost after coal-fired boiler. Its fuel biomass pellets are made of straw, wood chips, peanut shells and other crops, which belong to energy saving and emission reduction boiler products. The rated evaporation capacity of 5 tons rice husk biomass boiler is 5 tons, and the fuel used is rice husk. Its grate mode is a movable grate, which has the characteristics of low operating cost and beautiful appearance.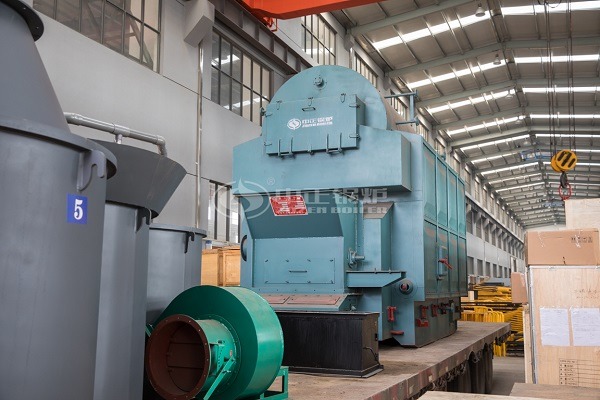 The working principle of biomass steam boiler is to burn biomass particles, produce heat energy after combustion, heat energy and energy conversion, transfer heat energy to the water in the boiler, make the water temperature rise, and finally produce steam after hot water gasification. Rice husk biomass boiler has a higher thermal efficiency than the traditional coal-fired steam boiler thermal efficiency is much higher, its thermal efficiency is more than 88%, thermal efficiency improvement can effectively shorten the working time to reduce operating costs.
5 tons biomass steam boiler has a low operating cost, because of the fuel biomass particles, so the operating cost is reduced, its operating cost is 1/4 of the electric boiler, is half of the oil and gas boiler. ZOZEN's biomass boilers are equipped with multiple protection devices, such as water shortage alarm, anti-dry burning system, high temperature warning, high pressure warning, emergency power cut and other devices, so that the safety factor is further improved, so that users can rest assured to use.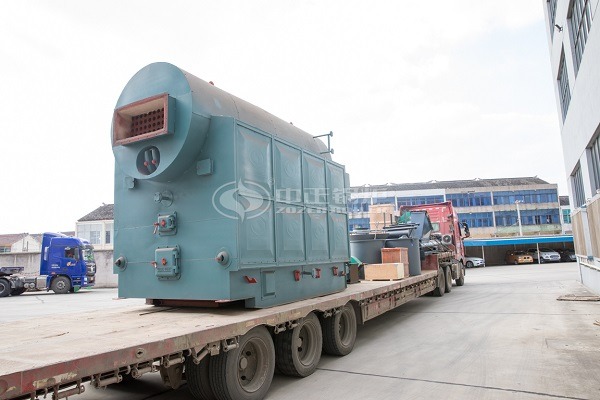 The heat of a 5 tons biomass boiler is 3 million kcal, but the calorific value of the fuel and the thermal efficiency of the furnace itself are varied, so the final results are different. The thermal efficiency of ZOZEN biomass boiler is 88%. If the caloric value of biomass fuel is 4500Kcal /kg, the 5 ton biomass boiler consumes 758 kg of biomass fuel per hour and runs for 12 hours a day; the required fuel is 758*12=9090 kg. The fuel consumption of rice husk biomass boiler can only be used as a reference. If you need accurate values, you can provide the specific boiler demand to our online customer service, and our engineers will provide you with specific boiler information and quotation.