Thermal oil boiler at low price in Wuxi Zozen Boilers Co.,Ltd. are professional thermal oil boiler used in petroleum, chemical, pharmaceutical etc. Commonly used gas fired thermal oil boiler, oil fired thermal oil boiler, coal fired thermal oil boiler, biomass fired thermal oil boiler and so on. If you want the best thermal oil boiler, please don't hesitate to get the quote from Wuxi Zozen Boilers Co.,Ltd.! Zozen will provide you the best thermal oil boiler with the low price!
Thermal Oil Boiler Introduction
Thermal oil boiler is a boiler that uses thermal oil for heating. Heat conduction oil is also called organic heat carrier or heat medium oil, which is used as intermediate heat transfer medium in industrial heat exchange process. This series of boilers are dc boilers based on the design idea of forced circulation. Generally, with coal, oil and gas as fuel and thermal oil as medium, a hot oil circulation pump is used to force the medium to carry out liquid circulation, and the heat energy is transferred to the heating equipment and then returned to the heating furnace for reheating. It has high working temperature under low pressure, and can control the operation of medium with high precision.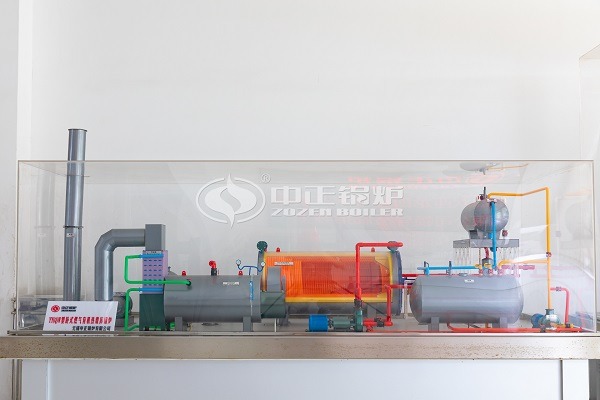 Thermal oil boiler system has high heat utilization rate, convenient operation and maintenance, closed circulation heat supply is connected with the atmosphere, which can extend the service life of the boiler, liquid phase or gas phase heat supply. The heat-conducting oil boiler adopts the three-return coil design, and the system has set up the expanded water tank, which realizes the low-pressure high-temperature heating. Coil structure, adequate heating surface, expansion and absorption. Imported low NOX combustion machine, full combustion, belongs to environmental protection products. The boiler can be fully controlled by advanced touch screen computer controller and digital computer controller. With automatic temperature regulation, automatic ignition, and differential pressure, overtemperature, flameout protection. Boiler manufacturing specifications, in strict accordance with the relevant national standards.
Thermal oil boiler manufacturing widely used in petroleum, chemical industry, pharmaceutical industry, textile printing and dyeing, light industry, building materials, food, road asphalt heating and other high-temperature industrial fields.
Thermal Oil Boiler Type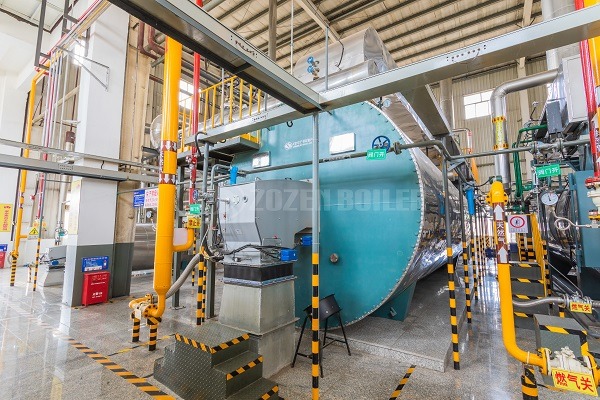 Coal/Biomass Fired Thermal Oil Boiler
It uses coal as fuel and heat conduction oil as heat carrier. Generally, there are three types of coal burning structure: vertical hand burning, horizontal cylinder burning, and horizontal machine burning. These three types are mainly divided according to the labor intensity of coal feeding.
Oil/Gas Fired Thermal Oil Boiler
It uses fuel oil or gas as fuel, uses burner to burn fuel, takes heat conduction oil as heat carrier. Generally divided into vertical, horizontal two forms of structure, mainly according to the equipment space height of the two forms.
Thermal Oil Boiler Feature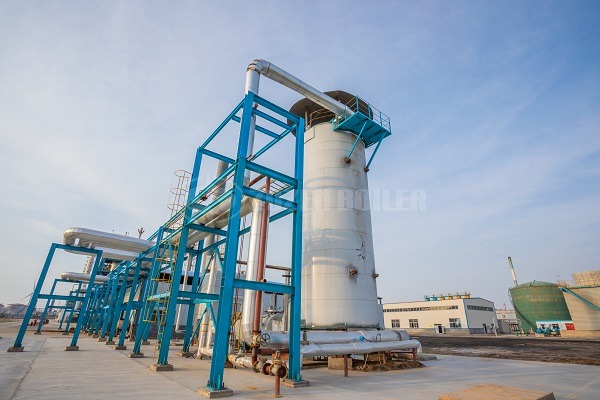 The thermal oil boiler is a special type of direct flow boiler developed based on the design thinking of forced circulation;
Closed cycle heating, connected with the atmosphere, can extend the service life of the boiler, liquid phase heat transfer, small heat loss, remarkable energy-saving effect, good environmental protection effect;
This series of boiler adopts the three-loop coil design. Such a direct-flow structure determines the safety that traditional boilers do not have;
Because of the coil structure, the heating surface is sufficient, so that it has a higher thermal efficiency;
Thermal oil boiler is characterized by countercurrent heat transfer, and the temperature difference between combustion and exhaust smoke temperature and thermal oil outlet is below 30 ℃;
The excellent structure of the heat-conducting oil boiler is mainly to operate under low pressure and obtain the operating temperature below 450 ℃, with the characteristics of low pressure and high temperature.
Function Introduction of Thermal Oil Boiler
Characterized by low pressure, high temperature, safety, high efficiency and energy saving;
Equipped with complete operation control and safety monitoring device, it can precisely control the working temperature;
Reasonable structure, complete supporting facilities, short installation cycle, convenient operation and maintenance, convenient boiler layout;
Adopt advanced explosion-proof structure.
Compared with the traditional heat transfer medium water and steam, thermal oil has the following advantages: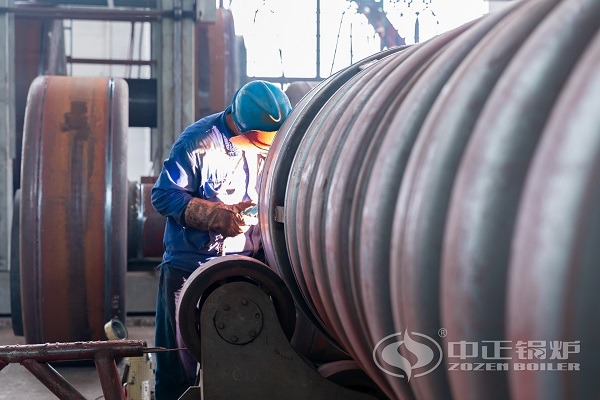 High operating temperatures can be obtained at almost constant pressure. It can greatly reduce the operating pressure and safety requirements of high temperature heating system and improve the reliability of the system and equipment;
It can meet the process requirements of heating and cooling at different temperatures over a wider temperature range, or simultaneously achieve the process requirements of heating and cooling at high temperatures and low temperatures with the same thermal conducting oil in the same system. Reduces system and operational complexity;
The water treatment system and equipment are omitted, the thermal efficiency of the system is improved, and the maintenance work of equipment and pipelines is reduced. The initial investment and operating cost of heating system can be reduced;
In the case of system leakage caused by accident, the heat-conducting oil may burn when it meets the open fire, which is the problem existing in the heat-conducting oil system compared with the water vapor system. However, under the condition of no leakage, the operating safety of the thermal oil system is higher than that of the water and steam system because the thermal oil system works under low pressure;
Compared with molten salt of another high temperature heat transfer medium, molten salt has an absolute advantage over molten salt in terms of the price and service life of heat transfer medium when the operating temperature is above 400℃, but it is significantly inferior in other aspects, especially in the complexity of system operation.
Organic heat carrier boilers with advanced technological process is a new type of special heating boiler. It has the working characteristics of low pressure and high temperature, the working pressure is 0.1mpa, and the whole structure has a certain flexibility. Considering the free expansion of each component after heating during operation, the curved coil heating surface is adopted. In order to operate more safely and efficiently, an air preheater has also been added. The combustion degree in the furnace is strengthened, the flow rate is also increased, making the service more efficient, environmental protection, energy saving in all industries.