The chain furnace is a typical front feeding fuel boiler. The grate moves slowly from front to back like a belt conveyor. The fuel fell from the scuttle onto the grate and went along with it. Air is introduced from the bottom of the grate upward, intersecting with the supply direction of fuel, which is scraped to a certain thickness as it passes through the gate, then enters the furnace and enters the combustion stage after radiant heating in the furnace.
SZL series boilers are designed by ZOZEN technicians according to the domestic and foreign advanced technology and experience, which are horizontal double pot tube vertical chain grate water pipe steam and hot water boilers. This series of products technology, performance, and environmental protection indicators have reached the international advanced level, for the boiler industry leading products.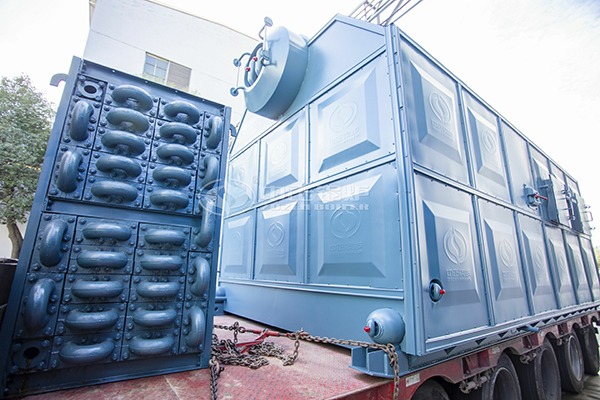 ZOZEN boiler is widely used in the feed industry and is well received by domestic and foreign customers. This time, ZOZEN Boiler not only reached a friendly and mutual trust partnership with overseas agent MCC Ltd in Bangladesh, but also won the favor of Bangladeshi feed producer RRP Agro Farm's. The SZL series chain grate boiler under ZOZEN Boiler has become a member of RRP Agro Farm's production line, providing safe and efficient heat source support for feed production. This project has also become the first environmentally friendly coal-fired boiler project completed by ZOZEN Boiler in cooperation with agent MCC Ltd.
In the process of feed production, tempering is one of the important processes affecting the quality of feed particles, and the three elements of tempering are water, temperature and time, which are inseparable from the stable and efficient steam boiler equipment. According to the actual use requirements of RRP Agro Farm's feed production line, ZOZEN Boiler customized SZL series coal-fired steam boiler system for customers, equipped with the design scheme of multi-pipe dust removal and water film dust removal, in order to meet the requirements of customers in environmental protection. At the same time, in order to ensure the full combustion of SZL series coal fired boilers, ZOZEN boiler is equipped with several independent air silos and damper on the base, so that customers can reasonably distribute the wind according to the coal quality and combustion conditions, so as to achieve accurate air distribution and improve fuel utilization rate.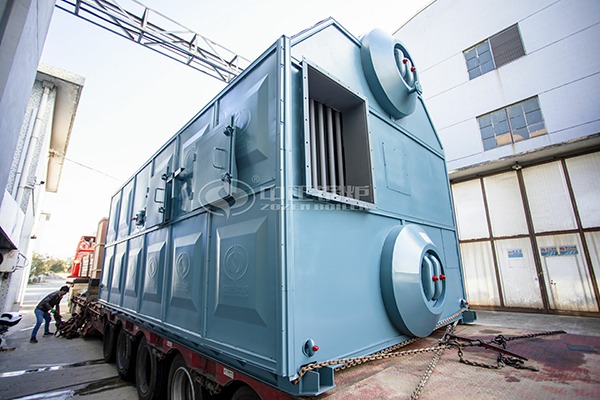 The automatic production line of ZOZEN boiler and the CNC machining rate of over 80% further ensure the machining accuracy of each part of the boiler, and comprehensively improve the quality of SZL series coal-fired boilers from the structural design to the manufacturing process. SZL series coal fired boiler's quick installation feature saves a lot of time cost and capital construction investment for customers.