ZOZEN diesel fired boiler adopts offset furnace bladder wet back structure. High temperature flue gas sequence; Flush the second and third return flue pipes and then exhaust into the atmosphere from the rear flue chamber through the chimney. The boiler is equipped with movable front and rear smoke box covers, so that the boiler maintenance is convenient. The boiler is equipped with a burner with good technical performance, which adopts advanced technologies such as automatic proportional adjustment of combustion, automatic adjustment of water supply, program start and stop, automatic operation, and has automatic protection functions such as high and low water level alarm, extremely low water level, ultra-high steam pressure and flameout. This type of boiler has the characteristics of compact structure, safe and reliable, easy operation, quick installation, less pollution, low noise, high efficiency.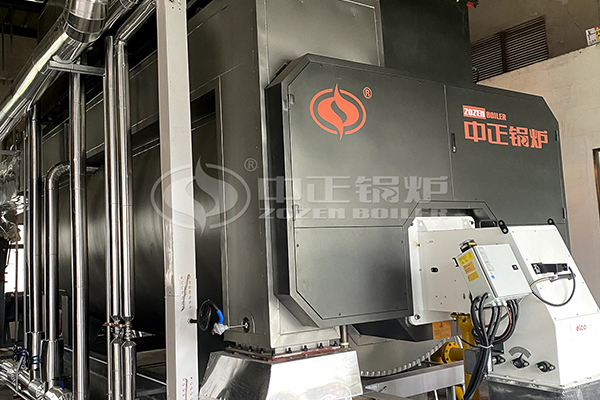 WNS Diesel Fired Boiler for Feed Mill
The main products of textile printing and dyeing co., LTD are cotton, rayon, cotton linen fabric, silk fabric, and cotton knitted fabric printing and dyeing, etc. In the process of printing, dyeing and finishing of cloth, the amount of steam consumed is large, so a set of energy saving and efficient gas steam boiler system is very important for textile printing and dyeing enterprises. As a well-known industrial boiler manufacturer, in order to help textile printing and dyeing reduce energy consumption, ZOZEN Boiler has customized energy-saving WNS series diesel boiler system according to the actual production capacity demand of its production line. This series of boilers in the combustion efficiency, exhaust temperature and other aspects, through the application of a number of patent technologies, truly achieve energy saving and high efficiency.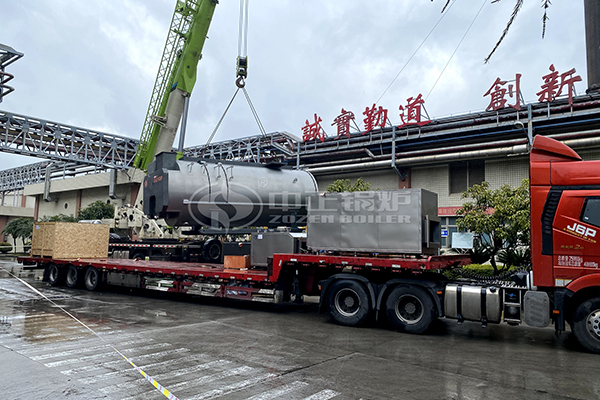 WNS series oil-fired boilers are equipped with advanced burners to realize automatic and reasonable air distribution. At the same time, the use of large diameter corrugated furnace, not only increase the heat transfer area, large furnace space and reasonable air distribution also ensure the full combustion of fuel, improve the combustion efficiency, and reduce fuel consumption. In addition, ZOZEN boiler has a patented condensation technology, fully absorb the waste heat in the discharge of flue gas, improve the boiler inlet temperature, and the exhaust temperature to 60℃, so that the thermal efficiency of up to 98%, so as to reduce operating costs for textile printing and dyeing factories.