Biomass fuel steam boiler is the use of the latest combustion theory results combined with the latest research and development technology production. This series of steam boiler has the advantages of large output power, high thermal efficiency, stable and reliable operation, strong overload capacity, energy saving and environmental protection, and the heating area layout is more reasonable. ZOZEN industrial biomass boiler is suitable for burning and forming biomass fuel. The end of the boiler is fitted with an energy-saving device. The ash discharged from the boiler can be directly used as farm manure. It is a kind of environmental protection boiler product with high efficiency and energy saving.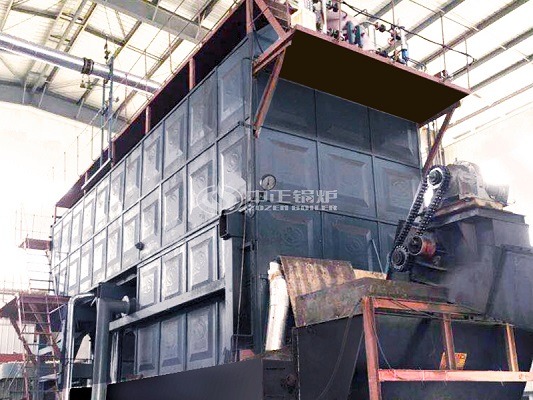 Biomass coal fired boiler sales automation degree is high, the use of digital integrated controller, according to the user set automatic control of combustion conditions. This series of automatic operation is simple and convenient, automatic ignition, automatic feeding, automatic ash removal. The new furnace arch technology can effectively improve the combustion characteristics of the fuel, and the coal has wide adaptability. The biomass boiler arch adopts water-cooled arch structure, which improves the stiffness and stability of the arch and prolongs the service life of the arch.
15 tons SZL biomass steam boiler is SZL15-1.25-M, which is a double barrel longitudinal chain grate boiler. This steam boiler belongs to large boiler, boiler drum space is very large, sufficient gas storage, can provide high quality steam heat source for enterprises. In addition, SZL biomass steam boiler adopts advanced chain grate, convenient feeding, high degree of automation, has won the favor of many industry customers. The design pressure of the boiler is 1.25MPa, in this pressure, can produce 194℃ high temperature saturated steam, widely used in sterilization, disinfection, drying and other production processes. The maximum transport weight is 28000KG, and the maximum transport size is 7.9*3.3* 3.5m.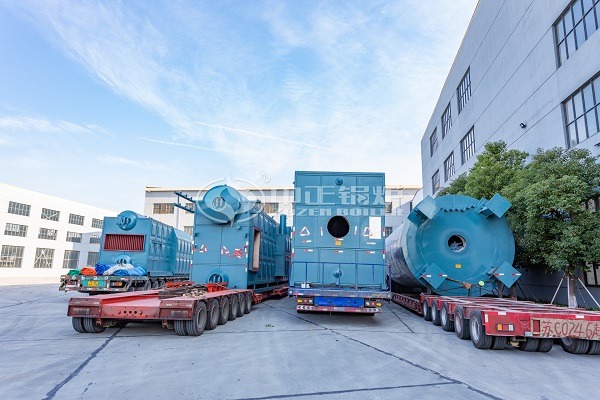 How to achieve full combustion of industrial biomass boilers? The boiler operation should ensure reasonable air distribution and adequate and appropriate air supply. Second, to the appropriate furnace temperature, the temperature is enough, the combustion effect will be achieved. Third, good disturbance and mixing in the furnace accelerate the full combustion of biomass fuel. Fourth, the appropriate transmission speed should be set to ensure that the fuel on the grate and in the furnace have enough residence time. The last point is to maintain a reasonable position of the flame front to avoid igniting the material in the hopper.
Zozen's biomass boilers can produce DZL biomass boilers, SZL biomass boilers and DHL series corner tube boiler. Our fuel products are widely applicable to biomass pellets, wood chips, palm shells, straw, rice husks and other fuels to ensure high efficiency, energy saving and stable operation of the boiler. Get the latest quotes now by emailing zhulin@zozen.com or online chat.