SZL series 10t rice husk fired biomass boiler with assembly structure, mainly including the boiler body and chain grate two parts. The boiler body, auxiliary engine system and electric control system are shipped separately, so it is very convenient for transportation and the boiler can be put into use after installation when it arrives at the project site. ZOZEN's engineers can customize special biomass boiler system solutions for enterprises according to the actual needs of production lines, effectively helping enterprises to improve production efficiency.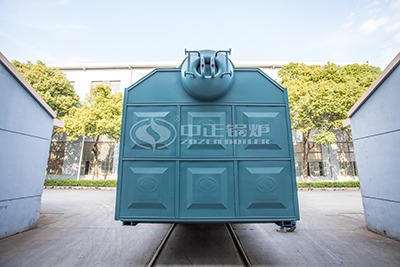 The 10 ton rice husk-fired boiler is fueled by rice husk, which is abundant in resources, so the fuel cost of this steam boiler is relatively low. The 10 tph biomass boiler made by ZOZEN adopts the longitudinal arrangement of double boiler, and the combustion method is chain grate suitable for burning biomass forming solid fuel, which strengthens the combustion and makes the fuel fully burned out and improves the combustion efficiency. SZL series rice husk boiler products are widely used in the production of pharmaceutical, chemical, food, feed and rubber industries.
The larger the capacity of an industrial boiler, the more biomass fuel is consumed. The higher the calorific value of the fuel, the less the boiler consumes fuel per hour. As we all know, the thermal efficiency of industrial boilers has a great influence on the consumption of biomass fuel, and a high thermal efficiency of the boiler will reduce the consumption relatively. So a high efficiency, fully combusted industrial steam boiler can effectively save operating costs.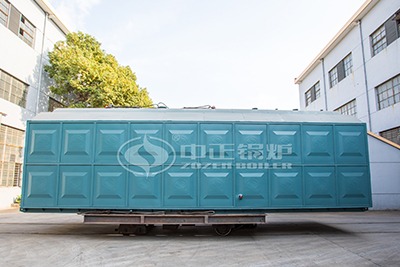 ZOZEN has developed the SZL series of biomass fuel steam boiler technology solutions tailored to wood processing plants. The solution uses a large amount of waste wood as well as branches and bark from the wood processing process as biomass fuel, ensuring full utilization of wood resources while saving significant fuel costs. At the same time, the series of biomass boilers are characterized by high output and high efficiency. The chain grate adopts layered combustion, adjusting the speed of the regulating box according to the combustion rate of different biomass fuels, and the scientific arch design of reasonable air distribution to achieve full combustion of fuel, with a thermal efficiency of up to 88%. What's more, the series boilers are very safe and equipped with protection devices and interlocking devices, such as pressure, high water level and low water level.
Users in various industries can choose industrial biomass boilers of different capacities according to their actual production needs. If you are not very familiar with boilers, ZOZEN's engineers can customize the service of boiler system solutions to help customers find the most suitable industrial boiler products. Feel free to contact for further consultation through online customer service, email, WhatsApp, etc.