As clean and environmentally friendly industrial boiler products, gas boilers are well received by users in various industries. 4 ton gas steam boiler factory price provided by ZOZEN have the advantages of full combustion, non-polluting emission, convenient operation and easy installation, etc. All you need to do at the project site is to connect the instrument valve, water source, power supply, fuel pipeline and emission pipeline to run and use.
Usually, 4 ton gas fired boiler is WNS series, the boiler combustion is stable, adequate, easy to operate, reliable and safe operation and short installation period, which can effectively help users save boiler construction costs. This series of boilers choose suitable burners, which can make the combustion of gas in the best condition. And according to the demand of heat, different gases can be mixed and burned to achieve the required heat value to meet the needs of users.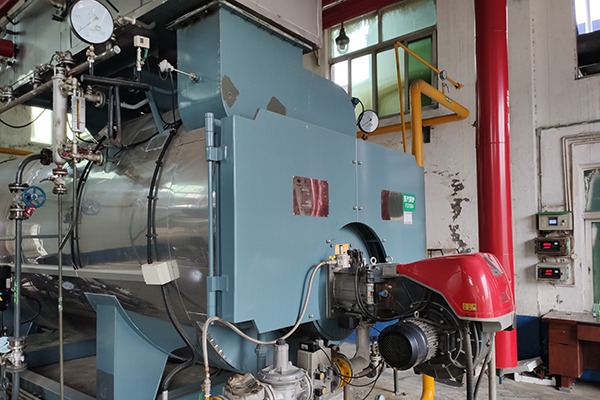 WNS series gas steam boilers are highly automated, with automatic control system and LCD display, users only need to easily set, the boiler can automatically start and stop, adjust the temperature, pressure and other parameters, thus reducing the mistakes caused by human operation, more safe and efficient. The structure of this series boiler is optimized and reasonably designed, equipped with energy saver to reduce the exhaust temperature, and the thermal efficiency of the boiler reaches more than 98%, thus saving the operating cost of enterprises.
This 4000kg gas-fired steam boiler is designed with a full corrugated furnace liner, increasing the radiant heating surface and effectively improving the heat transfer effect. A condenser and energy saver are added at the end of the flue, using the waste heat from the excluded flue gas to raise the boiler inlet temperature and lower the exhaust temperature, increasing the boiler thermal efficiency to over 98% and effectively saving the operating cost of industrial steam boilers for enterprises.
This gas boiler adopts pot shell type three-return, full wet-back structure and large volume design of combustion chamber to help fuel burn fully. The fuel is burned in the furnace bile under slight positive pressure, and the high-temperature flue gas is turned 180° backward along the furnace bile into the first flue bundle through the back combustion chamber, and then turned 180° into the second bundle through the pressurized front flue box, which is discharged into the atmosphere after convection heat exchange.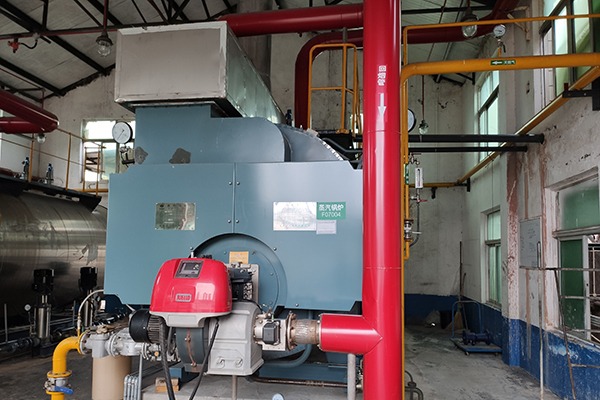 WNS series gas oil boiler supply with boiler capacity from 1 ton to 20 tons are packaged boilers, mainly consisting of boiler body, connecting flue, burner, steam and water system, instrumentation, energy saver, condenser, etc. The SZS series oil and gas boilers with boiler capacity from 20 tons to 110 tons have high thermal efficiency, high output, strong load adaptability, high automation, easy operation, safe and reliable operation, which are more suitable for large enterprises to use in production. For more information about boilers, please contact our customer service or send your requirement to zhulin@zozen.com.