As we all know, ZOZEN is a factory with more than 30 years of manufacturing and sales of industrial biomass boilers. In the highly competitive industrial boiler market, ZOZEN has been praised by its partners for its high quality products and comprehensive services. In the paper industry, high temperature steam is used everywhere in the production process, so how to control boiler operating costs has become a major issue for paper mills.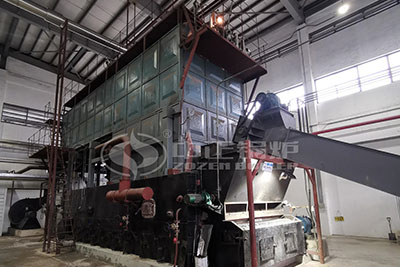 Industrial biomass boiler is a popular furnace type in industrial production, which can effectively save fuel cost for enterprises due to the wide source and low cost of biomass fuel. ZOZEN produces 20 tons biomass boiler can use a variety of fuels, such as straw, rice husk, corn cob, wood chips, palm shell, sunflower seed shell, etc. Due to the different biomass fuels, which may lead to many problems such as furnace arch, door collapse, grate burn loss, low thermal efficiency, unstable heating, etc. Biomass fuel boiler factory ZOZEN constantly optimizes and upgrades biomass boiler technology to provide customers with high quality biomass boiler products.
Recently, a new production line of a paper mill chose a 20 ton biomass fuel boiler (SZL20-1.25-SCIII) made by ZOZEN. The designer customized the biomass boiler system for paper mills to meet the characteristics of the paper production line. The furnace chamber consists of a combination of a combustion chamber and a grate, and the heat energy released from the combustion of fuel on the grate is absorbed by the water-cooled wall and water in the convection tube bundle to produce the required pressure and temperature of steam output to the production line.
Of course, in addition to paper mills, ZOZEN boiler plant biomass boilers in food factories, building materials factories, tire factories, palm oil mills, textile mills have applications. SZL series biomass boiler output enough power, high thermal efficiency advantages in the actual use of the real show to the user, choose ZOZEN boiler plant as a supplier, is the right choice for users.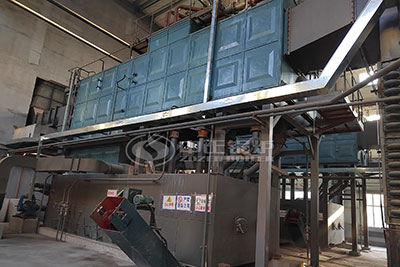 With the continuous efforts of 20 ton biomass boiler factory ZOZEN, we have accumulated 15580 successful cases at home and abroad, and industrial boilers have been exported to Colombia, Venezuela, South Africa, Zimbabwe, Thailand, Malaysia, Indonesia, Bangladesh, Pakistan, Mongolia, Kazakhstan and many other countries, with strong manufacturers and high quality products, ZOZEN is a trusted partner of many enterprises.