The two aspects of safety and hygiene are most important in the production of food factories, and steam boilers have become one of the necessary production equipment for food manufacturing. As a well-known industrial steam boiler factory, Wuxi ZOZEN Boiler Co., Ltd. has successful cooperation with many famous food factories at home and abroad, among which, WNS series gas steam boiler is a popular type in the food industry.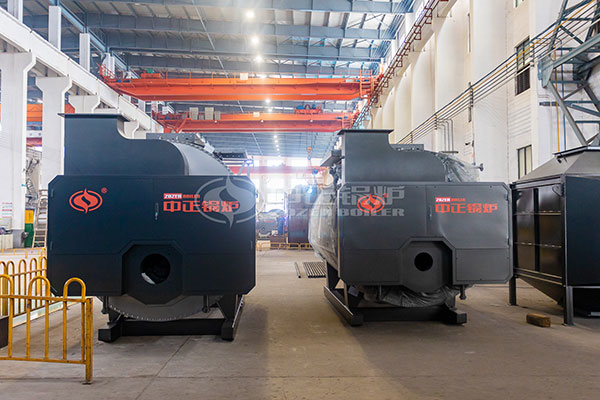 Sterilization using high-temperature steam is a common form of sterilization used in the food industry. In addition, steam also provides support for distillation, drying, maturation and other processes in food processing, which directly affects food quality and safety. At the same time, considering that steam boilers are high energy consumption equipment, food industry users not only need boiler equipment with high stability and thermal efficiency, but also pursue the service life of boilers, thus reducing procurement costs.
ZOZEN WNS series gas fired steam boilers cover a capacity range of 1-20 tons, meeting the steam volume needs of most food factories. The boiler is designed by ZOZEN Boiler according to the advanced technology and experience at home and abroad, with reasonable structure and complete system, featuring safety and high efficiency, energy saving and high degree of automation, which can help users in food industry to achieve the goal of cost reduction and efficiency increase. And this series boilers are all complete factory, small footprint, flexible, convenient and low cost installation, which is ideal for all types of food factories.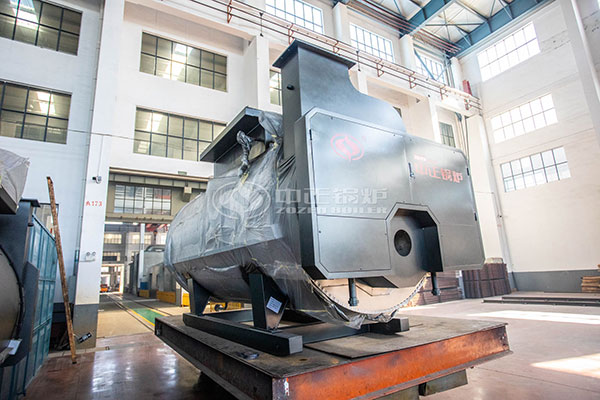 This gas boiler effectively improves the thermal efficiency of the boiler through the use of condensing technology. During operation, the natural gas is fully burned by the low-NOx burner and the resulting high-temperature flue gas passes through the corrugated furnace liner and the threaded flue pipe for efficient heat transfer, which enables the boiler to produce high thermal power and high-quality steam with high efficiency. In addition, the boiler is equipped with a condensing energy-saving device at the end of the flue to fully absorb the waste heat in the exhaust gas again, making the boiler thermal efficiency up to 98% or more.
As a long-term partner of the food industry, the addition of ZOZEN gas-fired steam boilers not only ensures the safety and hygiene of food processing, but also helps the food industry achieve the goal of increasing quality and efficiency, and injects sufficient steam energy for the green development of enterprises. In the past 10 years, ZOZEN has continuously upgraded its professional technology and updated its advanced production equipment, and each boiler product has passed strict inspection standards, so that users can use them with confidence.