ZOZEN Boiler, as an experienced gas steam boiler factory, can provide 3 ton gas steam boiler with various working pressures, including 1.0 MPa and 1.25 MPa. The higher the rated working pressure, the more adequate the steam output and the higher the steam temperature. Users can determine the industrial steam boiler parameters according to the actual usage requirements in production.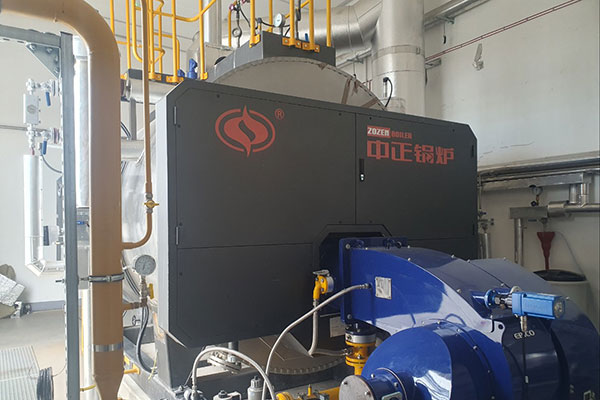 The WNS series gas steam boiler is a fire tube boiler with quick assembly structure, which is easy to transport and install by completing the whole installation at the factory, and can be put into use quickly at the project site with simple external piping connection, which can effectively shorten the installation cycle and save the installation cost for users.
The 3 ton gas steam boiler is a popular choice for all types of small and medium-sized production companies. ZOZEN offers a WNS series 3 ton gas steam boiler for the production of seaweed biofertilizer, where steam is used as a heat source for multiple processes. This boiler has the advantages of high energy efficiency, green environment protection and high thermal efficiency. This series boiler uses condenser to recover the waste heat in the flue gas discharged from the tail of the boiler to increase the boiler inlet water temperature, making the thermal efficiency up to 98% or more, which is measured to be higher than the industry average, saving the boiler operation cost for the enterprise.
At the same time, the advanced condensing technology effectively reduces the amount of fuel used and the overall emission of harmful substances in flue gas. With the imported ultra-low nitrogen burner, the NOx emission is effectively controlled to be lower than 30mg/Nm³, with outstanding environmental performance, realizing the real green production for enterprises. ZOZEN has accumulated over the years, providing high-quality industrial steam boiler products for many well-known enterprises at home and abroad. If you want to know more information about the project, or if you have boiler needs, please feel free to contact us for consultation.