Usually, rice mill uses rice husk as the fuel for biomass boilers, as the waste from production, fully utilized as fuel for industrial steam boilers also effectively help enterprises save fuel costs. At present, biomass boilers have the basis and conditions for industrialization and have a large potential for development. ZOZEN boiler factory for different enterprise user production characteristics, the technical team in the design of biomass boiler system, will fully consider the actual needs of their production line and fuel characteristics, can be customized for customers fuel pretreatment system, dust removal system and control system, to ensure the smooth and efficient operation of biomass boilers.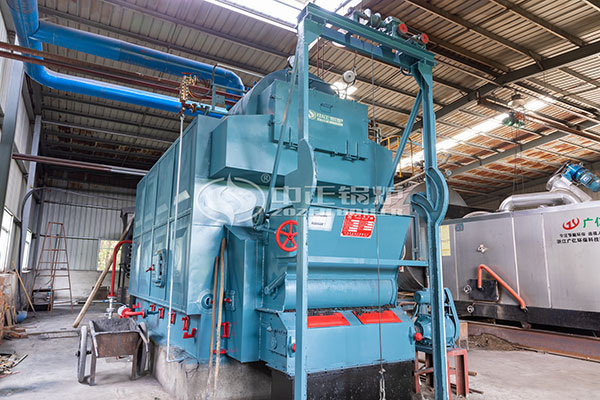 DZL series biomass boiler is a horizontal three-way water fire tube chain grate boiler with quick-loading structure, burning pellet forming fuel. The body of the boiler is a single pot longitudinally arranged, with the convection heating surface consisting of threaded flue tubes inside the pot, and the radiating heating surface of the furnace chamber consisting of the pot and the water-cooled wall on both sides. The combustion equipment adopts light chain grate and is shipped in the form of integral quick assembly. The characteristics of this series boiler: compact structure, easy installation, reduce infrastructure investment; feeding, slagging mechanization; boiler output enough power, high efficiency.
SZL series of biomass boilers using quick assembly or assembly structure, 6 tons water tube boiler from the front hearth, back hearth, convection tube bundle, coal conservator and chain grate, and assembled into a whole factory respectively. This series of boilers absorb the advantages of quick-assembly boilers, with compact structure and single-layer arrangement of boiler room, convenient on-site installation, short cycle time, low cost and easy operation.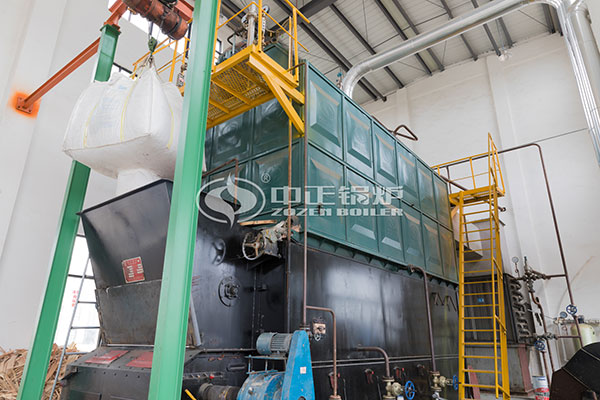 ZOZEN Boiler Co., Ltd. produces various series of biomass boilers with excellent performance and quality, thanks to the continuous investment of ZOZEN Boiler in technology research and development, and actively cooperates with Shanghai Jiaotong University and other scientific research institutes in research and development and design and manufacturing, constantly improving the performance of biomass boilers, which are widely used in heating, chemical, food, tobacco, textile, printing and dyeing, feed, medicine, building materials, brewing, hospital, Rubber and other industries, popular in the market. If you have any questions, please feel free to contact us through online inquiry for more information.