ZOZEN Boiler Co., Ltd. produces various series of coal fired boilers with excellent performance and high quality, constantly improving the performance of coal-fired boilers, which are widely used in heating, chemical, food, tobacco, textile, printing and dyeing, feed, medicine, building materials, brewing, hospital, rubber and other industries, and are well received by the market.
DZL series coal fired boiler is a horizontal three-way water fire tube chain grate steam boiler with quick-loading structure, which can use bituminous coal, poor coal and anthracite coal. The boiler body is a single pot longitudinally arranged, with the convection heating surface consisting of threaded flue tubes inside the pot, and the radiating heating surface of the furnace chamber consisting of the pot and the water-cooled wall on both sides. The combustion equipment adopts light chain grate and is shipped in the form of integral quick assembly. The electric control realizes stepless speed regulation of the grate, limit parameter alarm and interlock protection.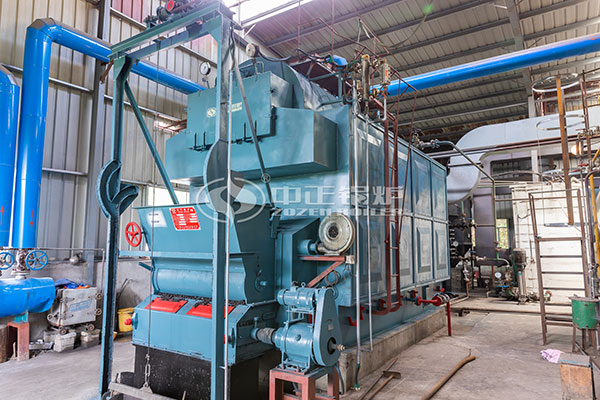 ZOZEN boilers can provide coal fired boilers and biomass-fired boiler solutions to meet the needs of different customers in the local garment and textile, feed and agricultural processing industries. And ZOZEN boilers reliable boiler quality and fast corresponding service center, to give customers a sufficient "sense of security".
3 ton coal steam boiler is compact, easy to install and reduce infrastructure investment; mechanization of feeding and slagging; boiler output is sufficient and high efficiency. The boiler will be equipped with a series of dust removal equipment to ensure the normal operation of the boiler.
The excellent performance of ZOZEN boilers has attracted many famous Indonesian companies to inquire. The customer planned to purchase a set of reliable and cost-effective steam boiler equipment to meet the heat needs of the oil production line. ZOZEN sales manager took the initiative to invite the customer to visit the boiler production base and advanced production equipment through online, so that the customer can truly feel the strength of ZOZEN.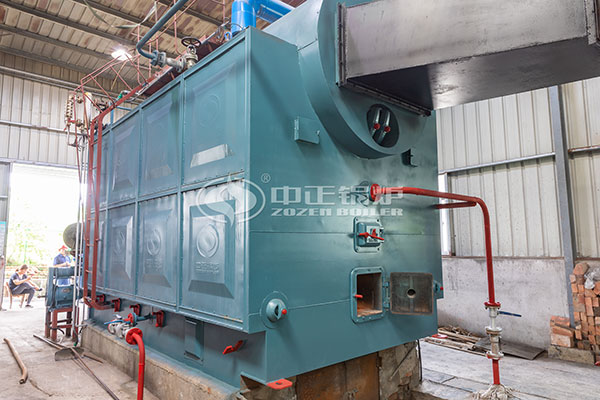 ZOZEN steam boiler factory holds the Class A boiler manufacturing license, and also takes the lead in obtaining the American ASME certification, and fully passed the ISO9001: 2000 international quality system certification. ZOZEN can produce a wide range of industrial steam boiler models to meet the needs of different customers, but also to provide customers with a series of services from design, boiler manufacturing, installation and commissioning, and training, in terms of quality and service are more guaranteed. If you have any questions, please feel free to contact us.