Biomass boiler produced by industrial steam boiler factory ZOZEN can burn many kinds of fuel, but belong to the biomass energy class, such as corn stalk, wheat grass, straw, peanut shell, corn cob, cotton stalk, soybean stalk, weeds, branches, leaves, sawdust, bark and other solid waste as raw materials and wood or furniture factory waste materials. Different fuels have certain differences in calorific value. There are two common types of biomass fuels, lumpy and granular. The specific choice of fuel and shape should be determined according to cusotmer own production needs.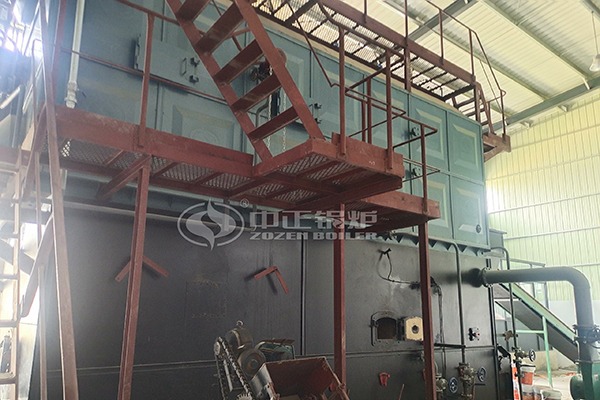 The thermal efficiency of biomass steam boiler and hot water is more than 88%, and the thermal efficiency of biomass thermal oil boiler is more than 85%. The performance of biomass boiler in thermal efficiency is similar to that of coal-fired boiler, but the pollutants contained in biomass are less, and the fly ash after fuel combustion can also be applied to agricultural fertilizer, and the slag after coal combustion has no use value. At present, with the strict implementation of environmental protection policies, different areas of the boiler pollutant discharge standards are different.
SZL series assembled water tube boiler adopts double drum longitudinal arrangement and chain grate combustion mode. Rated evaporation 4~20t/h. The boiler burns biomass molded solid fuel. The water wall on both sides of the furnace adopts membrane water wall structure; The water wall pipe of the front and back wall of the furnace extends down to the upper part of the grate to form the front and back arch, which not only increases the sealing performance of the boiler, but also increases the volume of the furnace and the heating surface, and strengthens the strength of the back arch. After the furnace for burning chamber, convection tube bundle, tail economizer.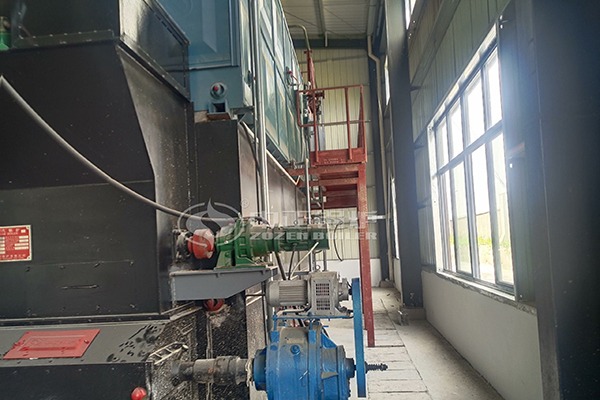 The flue gas enters the tail flue through the furnace, embers chamber, convection tube bundle and economizer, and is discharged into the atmosphere through the dust collector, induced draft fan and chimney. The front wall is arranged with secondary air, controlled by the valve, which is put into use when burning biomass fuel to strengthen combustion, so that the fuel is fully burned out and the combustion efficiency is improved. Higher feed inlet is used to meet the demand of biomass fuel.
The evaporation capacity of 8 ton biomass steam boiler is 8 tons steam output an hour, and the fuel consumption is 1513.78kg. This is for the chain grate boiler, the hand-fired 8 tons biomass steam boiler is 1565.78kg per hour. Due to the process and technology of boiler manufacturers, fuel consumption will be slightly different. If you don't know how to calculate boiler running costs, please contact us.