In many industrial production processes, the control of the temperature is very important, will directly affect the quality of products, need to be indirectly heated slowly with steam, to be heated to about 80 ℃, and then pass into the direct steam heating to boiling, so the industrial steam boiler factory produce boiler products output steam quality and control requirements are more demanding.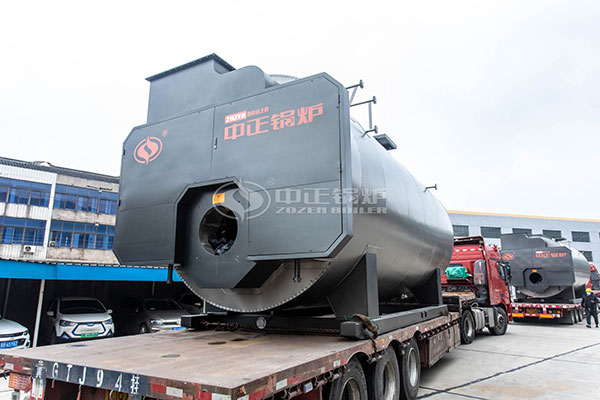 ZOZEN boilers can customize WNS series steam fire tube boilers according to customers' needs. The boilers have the characteristics of sufficient output, high efficiency and fully automatic operation, which can effectively improve the production efficiency and product quality of enterprises and bring tangible economic benefits. WNS series steam boilers adopt the structure of horizontal internal combustion, and the main heating surface adopts corrugated hearth and threaded flue tube and other high-efficiency heat transfer elements, which not only provide sufficient steam storage space and heating surface to make the boiler efficiently produce high thermal power and high-quality steam, but also meet the demand of heat expansion, with scientific and reasonable design and durability.
At the same time, ZOZEN's oil gas steam boilers are equipped with fully automatic control system, which can control various parameters of steam boilers, continuous adjustment, interlocking protection, monitoring and management, etc. to reasonably coordinate the boiler output and steam temperature, better adapt to temperature fluctuations in the production process, and achieve economic operation.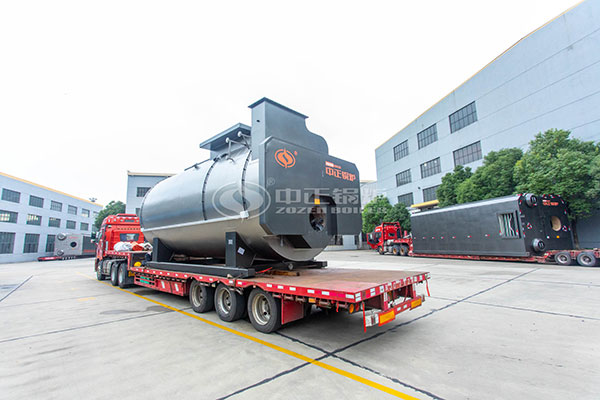 After the customer visited ZOZEN boiler factory and had a professional technical exchange, the design and manufacturing strength of ZOZEN boilers was fully recognized by the customer, and many successful overseas cases strengthened their determination to cooperate with ZOZEN, and immediately purchased two sets of WNS series steam boilers. At present, the finished 10 ton steam boilers have been sent to Tunisia in batches for installation.
ZOZEN, as an industrial steam boiler manufacturer, has more than 30 years of manufacturing and production experience, and has accumulated 15,580 successful cases in the past 10 years. Industrial boilers have been exported to Iraq, Saudi Arabia, UAE, Portugal, Bangladesh, Venezuela, Bangladesh, Russia, Pakistan, Libya, Turkey, Yemen and many other countries, welcome to contact us at any time for consultation.