WNS type horizontal automatic fire tube boiler is a horizontal quick-loading internal combustion three-way fire tube boiler. It adopts the wet-back structure of offset furnace gall, and the high-temperature flue gas flushes the second and third return flue tubes in turn, and then is discharged into the atmosphere through the chimney from the rear flue chamber. The boiler is equipped with movable front and rear flue box covers, which makes the boiler easy to be serviced. The boiler is equipped with industrial burner with good technical performance, which adopts advanced technologies such as automatic proportional adjustment of combustion, automatic adjustment of feed water, program start/stop and automatic operation, and has automatic protection functions such as high and low water level alarm and very low water level, super high steam pressure and flame out. This type of boiler has the features of compact structure, safety and reliability, easy operation, quick installation, less pollution, low noise and high efficiency.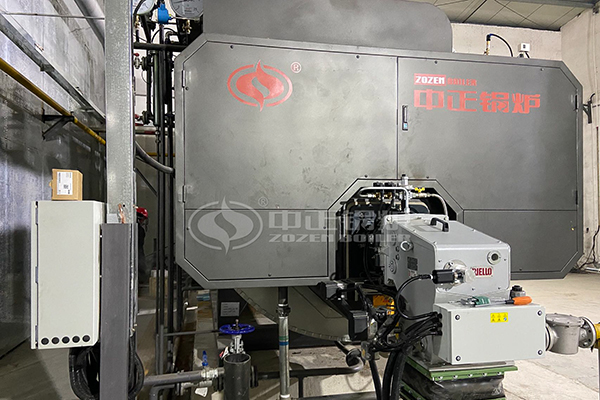 The corrugated paper converting industry has a strong demand for steam. The production processes of pre-conditioning corrugated base paper, forming, gluing and bonding are all inseparable from steam, and steam boilers are important heating equipment for corrugated paper manufacturers. A paper company needed to replace its existing coal-fired boilers, and ZOZEN Boiler customized a complete gas boiler solution for the customer. This series boiler adopts the D-shape arrangement of double boilers, with the convection tube bundle of upper and lower boilers forming convection heating surface; the combustion chamber adopts the full-film water-cooled wall structure, which, together with the large space furnace chamber and low-NOx burner, can achieve a thermal efficiency of over 98% while reducing the amount of NOx produced; the boiler body adopts forced circulation in the high temperature area to ensure that the heating surface of each part can be reliably cooled and prevent vaporization. In addition, the fully automatic operation of the boiler can be unattended, reducing labor costs for enterprises.
The condensing double-barrel longitudinal fired gas boiler adopts two cutting-edge technologies of graded combustion and FGR flue gas recirculation in the field of low-NOx combustion in the world, which not only fully meets the requirements of the most stringent low-NOx emission standard (30 mg/m3) in China at present, but also achieves a high level of low-NOx emission combustion technology. With high safety, high thermal efficiency of 98%, and intelligent boiler IOT system, the SZS boiler not only achieves ultra-low nitrogen emission, but also saves energy, which makes it a priority choice for customers in various industries.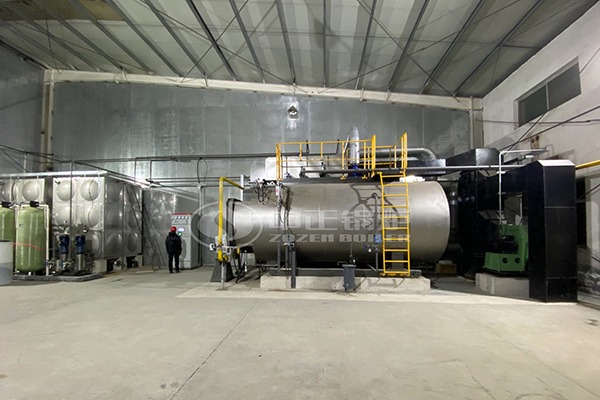 The household paper manufacturing industry has always had problems with waste gas and sewage, and the national emission standards for this industry are very strict. In order to protect the environment and reduce pollution, the customer chose ZOZEN Boiler's 15 steam ton WNS series condensing steam boiler (WNS15-1.25-Q). In order to meet the local environmental protection requirements, ZOZEN designed the recycling method of steam condensate recovery and utilization for this project. The WNS series condensing gas steam boiler has wide combustion adaptability, high combustion efficiency, sufficient output, high thermal efficiency and small footprint.
From pre-sales solution design, full guidance during sales and after-sales training and maintenance, ZOZEN Boiler's technical support engineers and after-sales service outlets are always at your service. If you have ever purchased a boiler, please feel free to contact us.