Steam boilers price varies from boiler brand to boiler brand. The SZL series steam boilers produced by ZOZEN Boiler adopt double barrel longitudinal chain grate structure, the wide furnace design not only promotes the full combustion of fuel, but also effectively reduces the heat load. In addition, in order to improve the fuel utilization rate, the lower part of the boiler grate is equipped with several independent air bins and air regulating devices, which can realize precise air distribution to meet the air volume required by the fuel in each combustion stage.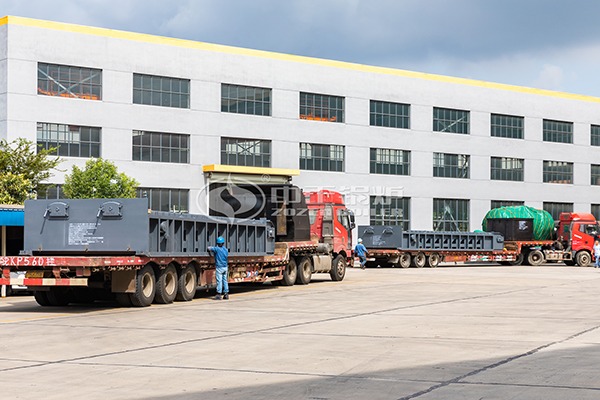 An Ethiopian enterprise PVC resin integrated production plant project base plans to purchase a batch of boiler equipment. After researching the boiler market at home and abroad, the company finally chose ZOZEN Boiler, which has excellent performance in various aspects such as enterprise strength and product quality, as its partner. Ltd. purchased 3 sets of SZL series chain grate steam boilers from ZOZEN Boiler, and the delivery was completed recently, with a total of nearly 20 vehicles, and the loading fleet filled the delivery office of ZOZEN Boiler.
Steam boilers are key equipment often used in the chemical industry to provide sufficient heat and power sources for the distillation, evaporation, polymerization, lipidation and drying processes in the PVC resin production line of the project. Since the production line has high requirements for steam quality and boiler stability, ZOZEN Boiler recommended the SZL series coal-fired steam boiler, which is known for its sufficient output and high degree of automation.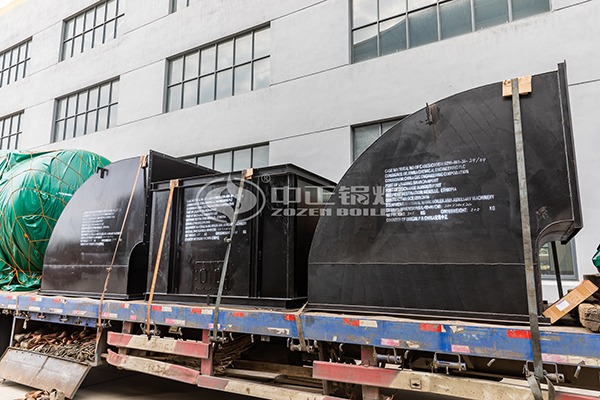 Adhering to the concept of sustainable development, ZOZEN Boiler designed tailor-made dust removal, desulfurization and denitrification equipment for the tail of the boiler, so that the flue gas emissions of the boiler can meet the local environmental protection standards. In addition, according to the actual needs of the project, in the design of the control system, ZOZEN Boiler chose intelligent control solutions such as variable frequency control of the blower and induced draft fan and remote monitoring to ensure safety, save investment and reduce operating costs for the customer.
With the installation of ZOZEN steam boiler in place, the construction of the project is nearing completion, taking a new step for the development of Ethiopia's industrial economy and further deepening the friendly cooperation between the two countries. In the future, ZOZEN Boiler will insist on customer satisfaction as the center, take environment-friendly as its responsibility, build an international famous boiler service provider, and provide high quality boiler products and sample projects for domestic and foreign customers as always.