Gas fired thermal oil boiler is widely used in hot pressing, food processing, heating, chemical, plastic, rubber, petrochemical, textile, printing and dyeing, plastic, rubber, asphalt heating, vegetable dehydration, hydrogenation reaction, esterification, deodorization, fatty acid distillation, industrial distillation and other industries. Gas thermal oil boiler is a new type of heating equipment. Mainly heat conduction oil as the carrier through the hot oil circulation pump forced heat carrier liquid phase circulation, the heat will be transferred to the heat equipment after returning to heat conduction oil furnace, with low pressure, high temperature working characteristics.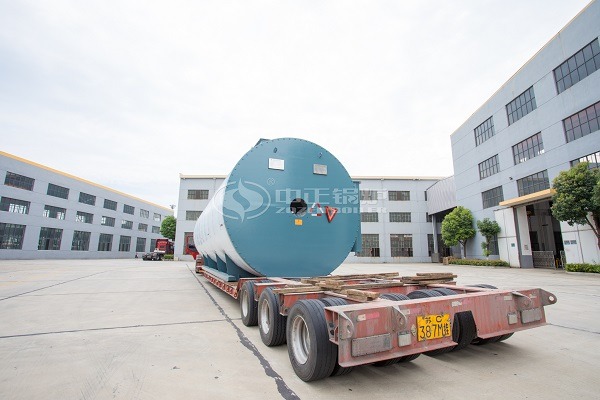 The heating temperature of this series boiler products can reach 340℃ in liquid phase or 400℃ in vapor phase. All need uniform and stable heating, and does not allow direct flame heating process and heating temperature between 150℃-380℃ in various production occasions can use organic heat carrier heating. Thermal oil boilers heating surface structure is compact, the heating surface is composed of inner, middle and outer (or inner and outer) densely arranged disk tube, the inner coil for radiation heating surface, the outer surface of the inner coil tube and the inner coil tube form convection heating surface.
The fuel of gas thermal oil boiler burns and releases heat in the combustion chamber composed of inner coils. After absorbing most of the heat through the radiation heating surface, the high-temperature flue gas enters the convection heating surface and conducts heat exchange. Out of the boiler in the air preheater heating boiler combustion required air, and then through the dust collector by induced draft fan will be sent to the chimney into the atmosphere. Thermal oil boiler liquid phase circulation heating, no condensing discharge heat loss generation and heat loss, heating T system high thermal efficiency.
The boiler not only has high temperature, low pressure, accurate temperature control and uniform heat supply, but also can meet the precise process temperature. Boiler heating surface densely arranged disc tube, heating surface layout is sufficient, reduce the heat load on the tube surface, greatly improve the safety performance. The diameter and length of the radiation coil are fully compatible with the flame of the matching burner, so as to ensure the reliable operation and full cooling of the coil.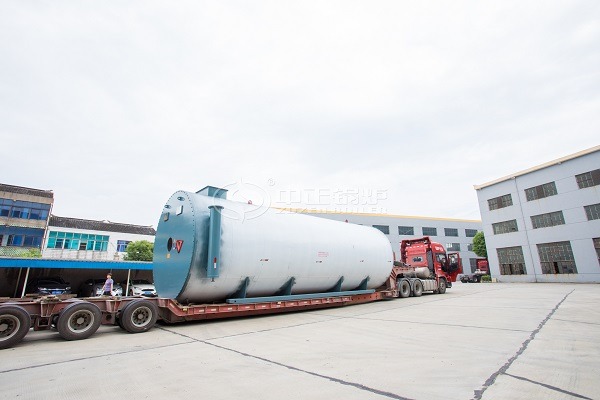 The gas thermal oil boiler has a compact structure, which greatly saves the area of the boiler room. An air preheater is optional at the end of the heat-conducting oil furnace to improve the efficiency of the oil-conducting furnace. The convective heating surface of the boiler adopts a reasonable and fast flue gas flow rate to ensure the full heat exchange of the furnace body and a higher thermal efficiency. The heating temperature of the heat-conducting oil boiler is as high as above 300C, and the working pressure is below 1Mpa, which is safe and reliable. Welcome everyone to consult and purchase, Zozen Boilers will serve you wholeheartedly!