WNS gas steam boiler is a horizontal fire tube boiler, suitable for small boilers of less than 20 tons. The three-return boiler structure adopts three return trips. Oil or gas, after being well atomized by the burner, is fully mixed with air and completely burned in the corrugated furnace chamber. It turns from the back smoke chamber into the first return smoke pipe, turns to the front smoke box into the second return smoke pipe, and finally enters the back smoke box and is discharged by the chimney. The large size of the furnace provides conditions for the full combustion of fuel, so it has strong adaptability to different fuels and can burn natural gas, city gas, liquefied natural gas and so on.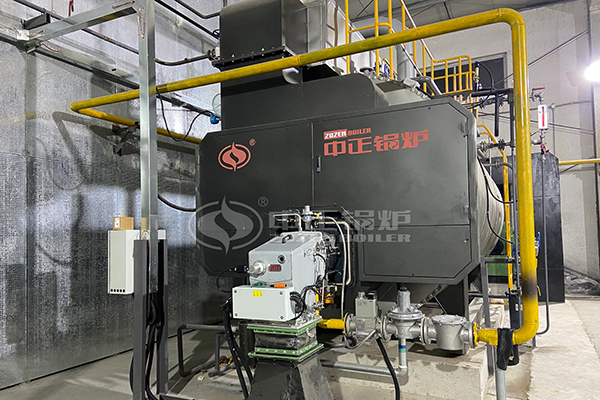 In the process of frozen food production and processing, food companies need to blanch semi-finished raw materials, and a stable supply of hot water is very important to the food production line. After a series of investigation on the industrial boiler market, the food factory ordered a ZOZEN boiler, WNS series gas condensing boiler. Using clean energy (natural gas) as fuel, WNS series boiler achieves low emission of NOx≤30mg/Nm3 through advanced low nitrogen combustion technology, meets the requirements of air pollutant emission standards, and helps enterprises to pass the environmental assessment of new projects. At the same time, this type of boiler adopts the large furnace design, has the sufficient steam storage space and the heating surface, the output is sufficient, the steam quality is high, the energy conservation reduces the consumption at the same time provides the powerful heat source guarantee for the enterprise daily production.
Being gas boiler latent heat of vaporization heat condensation latent heat, there is no risk of inflation, explosion, inside the furnace body with constant heat medium water storage, there is no risk of dry, multiple automatic protection device, has unmatched by other boiler safety, effectively improves the thermal efficiency, heat transfer performance is good, the ontology three return back wet type design, effectively improve the radiation and convection heat transfer area, the boiler thermal efficiency is as high as 98%. It is widely used in hospitals, schools, textile factories, clothing factories, printing and dyeing factories, hotels, food factories, beverage factories, soybean products factories, meat products factories, canning factory, winery, pharmaceutical factories, packaging factories and other industries.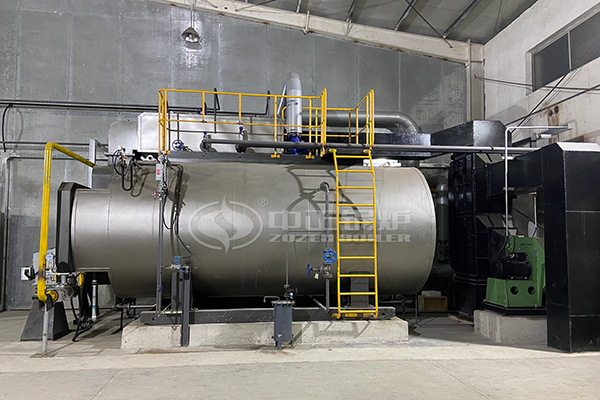 ZOZEN boiler not only has ASME certification and steel seal, but also has successively obtained CE/PED, DOSH, IBR and other international certifications. ZOZEN boiler's sales network has extended from Asia to Africa, Oceania, Eastern Europe, America and other places, and exported to more than 100 countries and regions. As a representative large gas boiler brand in Jiangsu Province, Wuxi ZOZEN boiler has been recognized by many customers in terms of manufacturer qualification, strength, boiler quality, public praise, production technology, after-sales service and other aspects.