The 15 ton gas oil fired boiler is designed with a double-barrel structure in a D-shaped configuration, and its rated evaporation capacity is 10 tons per hour, which means it can produce 15 tons of steam per hour. Oil gas fired steam boilers have high thermal efficiency, which is above 95%. The improvement of thermal efficiency can shorten the working time, reduce the operating cost and reduce the consumption of fuel.
The radiant heating surface of the oil gas boiler is a fully corrugated furnace. The convection heating surface of the boiler adopts threaded flue pipe, and the tail is arranged with flue gas condensation recovery device, which can effectively improve the thermal efficiency by using the heat in the tail gas. The size of the furnace bile is the same as the flame size, which greatly reduces the heat loss and the thermal efficiency can reach more than 95%. At the same time, the boiler has high and low water level alarm, low water level interlock, overpressure alarm and interlock protection functions, so users can use it with confidence.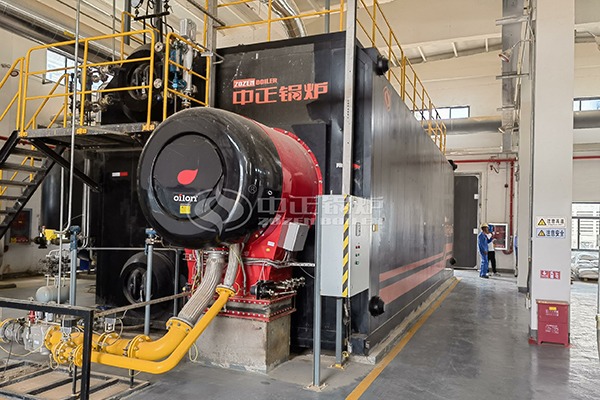 The model of 15 tons oil gas fired boiler produced by ZOZEN is SZS. The body of this boiler consists of a membrane wall cladding layer, and the flue gas enters the connection between the upper and lower boilers of the convection tube from the outlet of the furnace body. After flowing through the convection tube bundle, the flue gas enters the heating surface at the tail of the boiler. The tail of the boiler is equipped with energy saver and condenser to further collect the heat in the tail gas, and finally the flue gas enters the chimney through the flue and is discharged into the atmosphere.
At the same time, SZS series steam boiler is also an energy-saving and environment-friendly boiler product, featuring automatic operation, program-controlled ignition and combustion, as well as automatic water replenishment, three-stage water level protection, three-stage steam overpressure protection, flameout protection and gas leakage protection. Simple operation, low noise, has been praised by users in various industries.
The energy-saving features of the horizontal oil gas boiler make it a very popular industrial boiler in the market, widely used in food processing, feed mills, distilleries, pharmaceutical plants, heating and all other production processes that require the use of steam. 15 ton gas and oil fired boiler price from ZOZEN are reasonably, and engineers customize boiler system plans and quotes for free according to the actual needs of customers.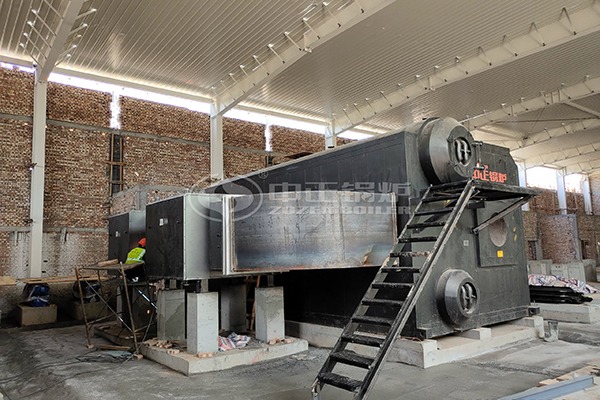 This series of oil gas boilers use high thermal resistance material as the insulation layer, which has good heat preservation performance. The energy-saving device at the end of the boiler can effectively reduce the exhaust temperature, and the boiler has high thermal efficiency. ZOZEN is a digital production of industrial boiler manufacturers, each process is strictly inspected to ensure that each boiler is a high-quality product, if you need to buy a boiler, contact us now.