Dyeing and finishing is a chemical process used in the production of textile mills. After chemical treatment, textile materials are subjected to repeated washing and drying processes, which consume a lot of heat and water. To reduce heat consumption, the textile mill purchased a set of YQW series gas thermal oil heater system from ZOZEN Boiler Factory. The system has sufficient output power and high thermal efficiency, which can meet the high temperature thermal demand of lace production and dyeing and finishing production line.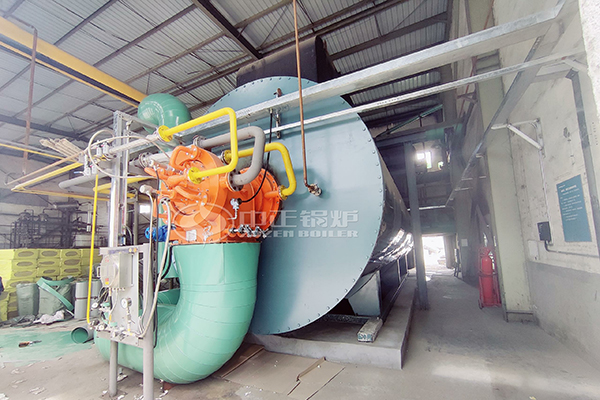 ZOZEN YQW series gas fuel thermal oil boiler adopts three-way circular coil structure. Conical coil tube is adopted at the end of the coil tube to effectively protect the boiler end furnace and ensure the boiler's long-term, safe and stable operation. The boiler also adopts countercurrent heat transfer technology, which has good heat transfer effect. Through an efficient heat transfer system at the end of the boiler, the overall thermal efficiency of the boiler can reach more than 95%.
Gas fired thermic oil boiler can use natural gas, coke oven gas, biological gas, liquefied propane gas as fuel, 10 million kcal gas heat conduction oil boiler under different working conditions, can maintain the best thermal efficiency. The 10 million kcal gas-fired thermal oil heater produced by ZOZEN is a boiler that can produce a maximum of 1 million kcal calories in one hour, so its natural gas consumption is: 1 million divided by the boiler thermal efficiency (94%) divided by the natural gas calorific value (8600 kcal /Nm3)=1237 cubic meters per hour. Of course, this value can only be used as a reference, each boiler project is different, the actual use needs are also different, and the specific gas consumption should be based on the boiler heat output per hour and the actual operation situation.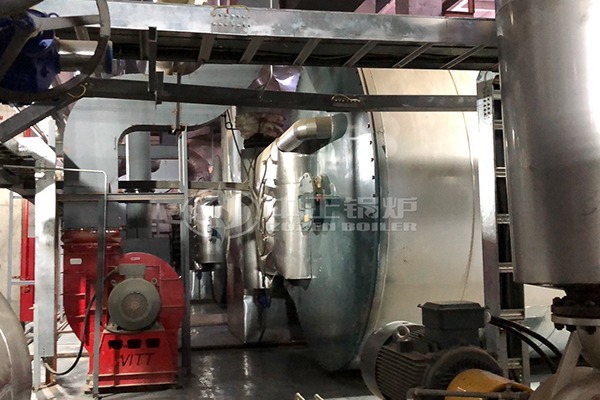 After having an in-depth understanding of the customer's production characteristics, ZOZEN Boiler recommended the YQW series gas-fired thermal oil heater and provided a complete boiler system solution that matched perfectly with the production line of the customer's textile factory. In addition, ZOZEN technicians provided specific guidance on boiler installation and commissioning for the customer. the comprehensive and professional service of ZOZEN boiler factory left a deep impression on the customer.