Horizontal biomass boilers use formed biomass pellets as fuel, which has renewable fuel, low operating cost and low sulfur dioxide/nitrogen oxide content. It is used according to the actual situation with full consideration of local environmental assessment. Biomass pellet fuel is widely available everywhere (e.g. rice husk, corn straw, rice straw, wheat) and the running cost is between coal and natural gas, which helps to reduce production cost for enterprises and is relatively clean for the environment we live in.
SZL series biomass boiler is stable and reliable in operation. The fuel falls from the coal hopper onto the grate and enters the furnace chamber for combustion. After the rear arch is refracted, the flame passes upward through the combustion chambers on both sides of the body, turns to the front flue box, then bends from the front flue box to the threaded flue pipe in the pot, then passes through the rear chimney flue box into the economizer, which is then drawn by the induced draft fan through the flue to the chimney and then discharged into the atmosphere.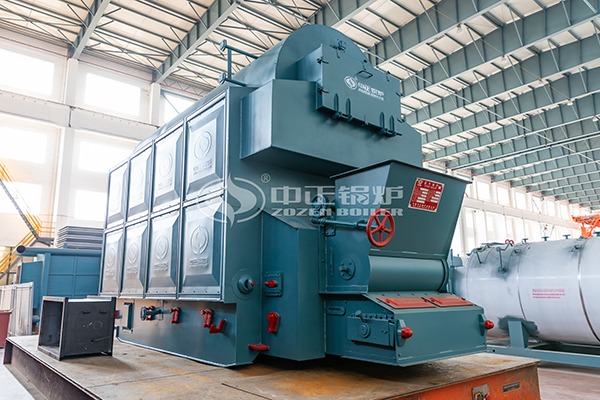 Biomass steam boilers can have significant advantages, mainly through the use of a series of advanced technologies to achieve. The front and rear arches of the boiler adopt new energy-saving arches and chain grate combustion, which facilitates the combustion of biomass fuel. Besides, it is equipped with blowers and induced draft fans for mechanical ventilation. It is also equipped with slag discharge machine to realize automatic slag discharge.
The 2tph to 6tph biomass fired boiler combustion equipment is manufactured and installed in the factory, and can be installed directly on the foundation after transported to the site. It has the features of reasonable structure, compact structure and less steel consumption, so that the performance, weight and structural size of the boiler have been improved significantly. Meanwhile, high standard and high quality auxiliary machinery, accessories and automatic control equipment are used to ensure the safety of the boiler and the stable operation of heat. The appearance is novel and the boiler design is beautiful and generous.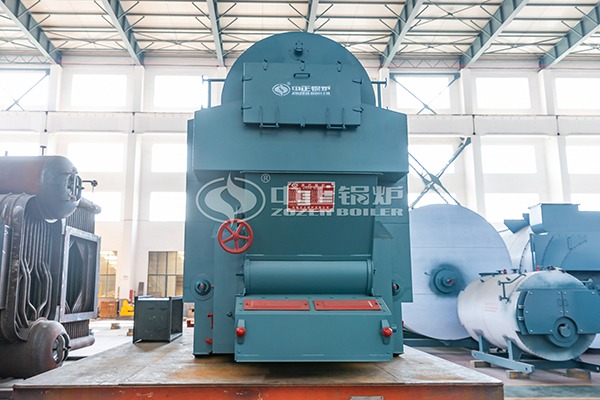 Biomass boiler it is equipped with several automatic regulating systems and multiple safety alarm mechanisms to ensure safe operation of the boiler. The control system of boiler steam pressure automatic regulation system enters into working condition. When the steam pressure in the boiler is higher than or equal to the set pressure limit, the control system will output a stop signal until the combustion stops. When the system is in normal operation, the feed pump is started, the pump is working, the water level differential pressure transmitter detects the water level signal and keeps the boiler water level regulator displaying the boiler water level. ZOZEN strictly controls each production process to ensure that each boiler is a high quality product, welcome to contact us at any time.