The water tube gas fuel boiler adopts the longitudinal "D" type arrangement structure with double boilers, in which water, steam or steam-water mixture flows inside the tube, and the flame and flue gas burn and flow outside the tube. The internal bends of the boiler are all water tubes, and the cross section inside the tube is smaller than outside the tube, so the steam flow rate is greatly increased, and the steam generated on the heated surface is immediately washed away, which improves the heat absorption of the pot water. It also has extremely fast steam flow rate and excellent water circulation system, high evaporation efficiency, strong performance in adapting to load changes, more suitable for high working pressure environment, and high boiler heat absorption rate and thermal efficiency.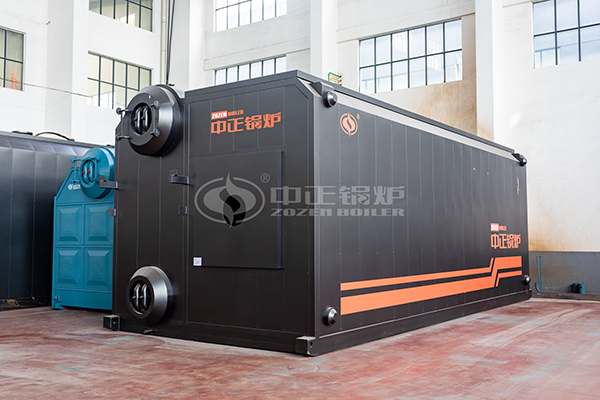 The water tube gas fuel 45 t/h boiler provides a stable heat source for the food industry. Steam is used as a heat source in many processes of corn starch processing, such as corn feeding, macerating liquid circulation, and concentration and drying, so a stable and efficient steam boiler is very important for starch plants. ZOZEN boiler brand has a good reputation in the food industry and is a trusted boiler supplier for food factories, and has been a long-term partner with many well-known food factories. Therefore, the starch factory customer cooperated with ZOZEN for a 45 ton gas-fired steam boiler used in a starch processing project.
ZOZEN customized a SZS series condensing gas-fired steam boiler for a starch factory customer, producing 45 tons of steam per hour. The body of this series boiler adopts a D-shaped arrangement and a full-film water-cooled wall structure to ensure good air tightness, which can effectively reduce heat loss and thus improve the thermal efficiency of the boiler to over 98%. ZOZEN's gas boilers are equipped with advanced low-NOx burners, which can effectively suppress NOx generation and fully comply with the strict low-NOx emission standards, thus realizing efficient and green production for enterprises.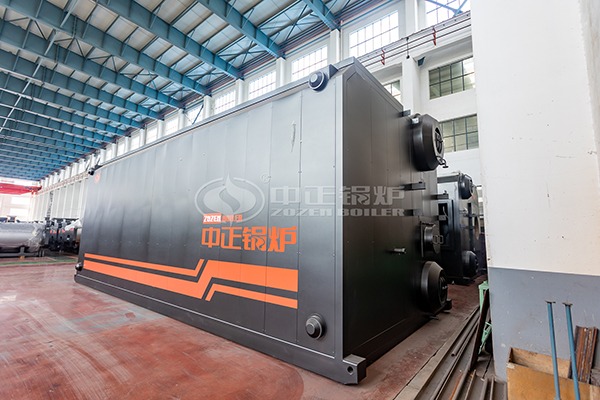 As an industrial boiler factory with more than 30 years of design and manufacturing experience, we have first-class production process equipment. Wuxi ZOZEN Boiler Co., Ltd. provides efficient and suitable boiler system products to more than 100 countries and regions in the world. All of our products are 100% factory inspected to ensure high quality. We can manufacture 9 series and 200 types of boilers, including steam boilers, hot water boilers, heat transfer oil boilers, etc. Feel free to inquire.