ZOZEN's 30 ton water tube boiler technical specifications
| | |
| --- | --- |
| Capacity | 30 tons/hr |
| Pressure | 1.25/1.6/2.5 MPa |
| Temperature | 194/204/225℃ |
| Fuel | Natural gas, diesel, heavy oil, biomass, and more |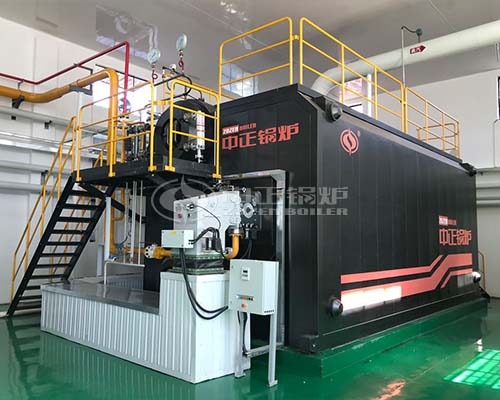 ZOZEN SZS Series Water Tube Boiler Features
High thermal efficiency: The boiler is designed with advanced heat transfer technology, which maximizes thermal efficiency and reduces fuel consumption.
Large heating surface area: The water tube design provides a large heating surface area, which ensures efficient and rapid steam generation.
Advanced safety features: The boiler is equipped with advanced safety devices, including water level controllers, pressure controllers, and safety valves, which ensure safe and stable operation.
Easy to operate and maintain: The boiler is designed with user-friendly controls and requires minimal maintenance, reducing downtime and improving operational efficiency.
Environmental-friendly: The boiler is designed to minimize emissions and reduce environmental impact, making it an ideal choice for companies committed to sustainability.
Customizable solutions: ZOZEN offers customized solutions to meet the specific needs of customers, ensuring that the boiler is tailored to their requirements.
The price of a 30 ton water tube boiler can vary depending on various factors, such as: boiler capacity, fuel type, efficiency rating, boiler brand and etc.To get an accurate price quote for a 30 ton water tube boiler, users should consult with industrial steam boiler factory. The manufacturers can provide detailed information on the price, features, technical specifications, and other factors that may affect the price of the boiler. Users can also discuss their specific needs and requirements with the manufacturers to get a customized solution that meets their needs.
ZOZEN Boiler is a top-tier producer of industrial boilers and pressure vessels located in China, with a modern manufacturing plant situated in Wuxi that spans over 150,000 square meters. The factory is equipped with advanced production equipment and technology, including CNC machining centers, automatic welding machines, and more. The production capacity of the factory is around 1,500 units of boilers and pressure vessels per year.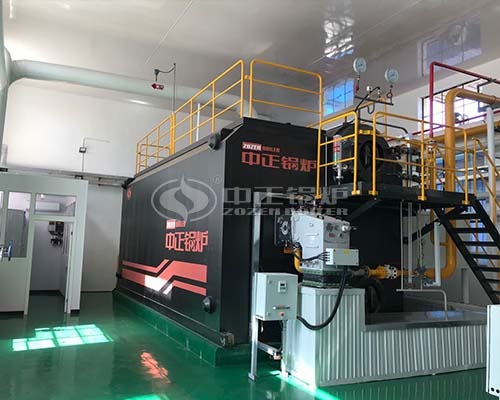 ZOZEN's quality control measures include non-destructive testing, hydrostatic testing, ultrasonic testing, and more. ZOZEN Boiler also has a team of experienced engineers and technicians who oversee the manufacturing process to ensure that all products are produced to the highest standards of quality and safety.
In addition to its manufacturing capabilities, ZOZEN Boiler also has a strong focus on customer service and technical support. The company has a team of experienced customer service representatives and technical support staff who provide prompt and efficient assistance to customers around the world.
The customer from chemical plant in Malaysia was extremely satisfied with the product and service provided by ZOZEN. The boiler has been performing exceptionally well, providing reliable and efficient steam generation for the production processes. ZOZEN boiler is the preferred boiler brand in chemical industry production.