In Pakistan, ZOZEN gas-fired steam boilers have been widely used in various industries, including the textile industry, which is the largest industrial sector in the country. In one case, a textile factory in Pakistan replaced their old coal-fired boiler with a ZOZEN gas-fired steam boiler. After installation, the new boiler operated smoothly and efficiently, significantly reducing the factory's energy costs and improving their production output.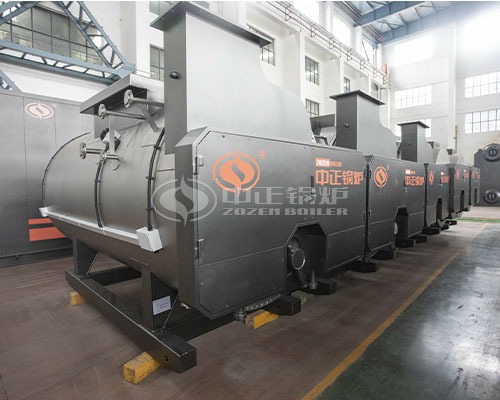 ZOZEN's WNS series gas steam boiler is a horizontal, quick-mounted, internally-fired, three-return trip fire tube boiler. The bifurcated flue gas is used to wash the second and third return flue gas pipes successively before being discharged into the atmosphere through the chimney. The gas-fired boilers price is equipped with industrial burners that have good technical performance and automatic protection functions, including automatic proportional combustion regulation, automatic feed water regulation, program start and stop, and high and low water level alarm. The boiler has a compact structure, is safe and reliable, easy to operate, quickly installed, less polluting, low noise, and high efficiency.
This series of steam boilers adopts a unique design with a rear flue gas chamber wet back structure, which has low back pressure and high efficiency. The combustor has a corrugated furnace tube structure that increases the heating area and enhances heat transfer. The rear smoke chamber has a full-outer wet back structure with a large combustion chamber and large radiation heating surface, which is conducive to flame length expansion and avoids flame erosion of the heating surface. Our gas steam boiler price in Pakistan has been well received by customers for its smooth operation, small footprint, and safe and efficient operation.
ZOZEN has a strong sales network in Pakistan, with a team of experienced technicians who provide professional installation and maintenance services. They also provide 24/7 online customer service, ensuring that users can always get timely assistance and support.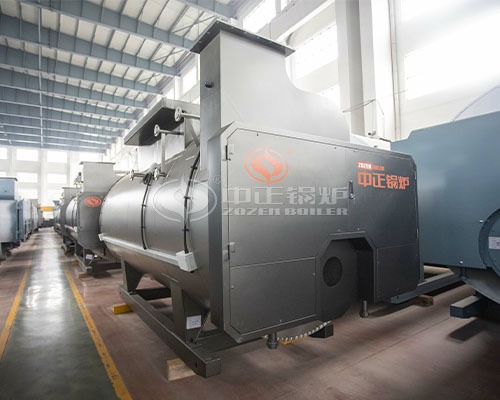 In addition to their excellent product quality and after-sales service, ZOZEN also offers competitive prices and customized solutions to meet the unique needs of Pakistani users. If you are a Pakistani user in need of a gas-fired steam boiler, we encourage you to consult with ZOZEN's online customer service. ZOZEN's sales engineers will provide you with a customized solution that meets your specific requirements.