ZOZEN's coal-fired thermal oil boiler is a reliable and efficient heat source for various industrial applications. It is designed with a three-pass coil structure to maximize heat transfer, using coal as fuel, and suitable for high-temperature heating applications up to 320℃. The advanced control system ensures precise temperature control and improved heat utilization, while emissions control technology reduces pollutants, making it a safe and environmentally friendly option for businesses.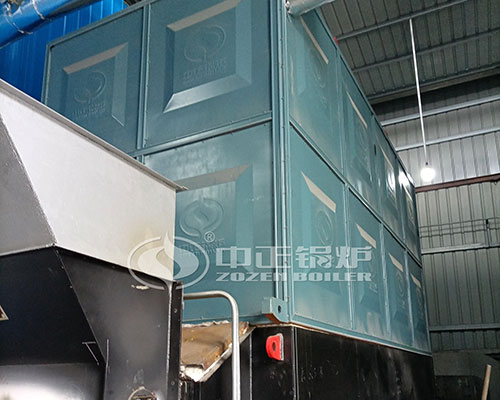 A chemical company in Thailand needed a cost-effective and efficient heat source for their production process. After researching various options, they chose ZOZEN's YLW series coal-fired thermal oil boiler. The YLW series provided low-pressure and high-temperature heating, with advanced control systems that reduced energy consumption and costs. The emissions control technology also helped to reduce pollutants, meeting environmental regulations. Since installation, the chemical company has seen a significant improvement in both productivity and energy efficiency.
ZOZEN has a strong presence in overseas markets and is a leading supplier of industrial boilers worldwide. ZOZEN's boilers have been exported to more than 100 countries and regions, including Asia, Africa, Europe, America, and Oceania.
ZOZEN is a leading manufacturer of coal-fired thermal oil boilers, with a wealth of technical advantages and rich project experience. ZOZEN's professional and experienced sales team provides customers with customized solutions and technical support, ensuring that each customer's specific needs are met.