Project type: PET film production line
Project supporting boiler: YYQW-1400YQ
Project boiler medium: Hot oil
Project quota output: 1.0 million kcal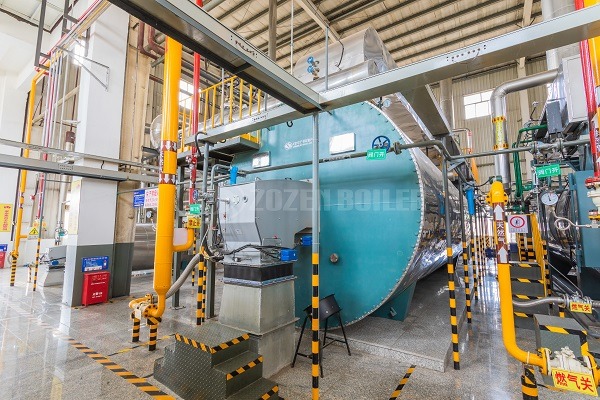 Inquiry Email: zhulin@zozen.com
Case Introduction
Packaging industry in the production process of PET film, blow molding, drying, heat shrinkage, maturation and other process processing, heat shrinkage temperature is higher, the use of thermal oil boiler heating compared to steam heating method can achieve higher temperatures. Therefore, the customer of the packaging plant needs to purchase a low-pressure, high-temperature industrial boiler with stable operation.
According to the characteristics of the PET film production line, ZOZEN recommended a 1.2 million kcal gas oil fired thermic fluid heater to the customer. ZOZEN's YY(Q)W series thermal oil boiler adopts a three-return coil structure with conical coils at the end of the coil, which effectively protects the furnace wall at the end of the boiler. The flow rate of inner coil is larger in comparison, which is more safe and reliable in high temperature operation.
ZOZEN YY(Q)W series gas oil fired thermic fluid heater adopts high-quality insulation material on the inside of the furnace body and stainless steel plate on the outside to reduce heat loss to a greater extent. Meanwhile, the multi-layer dense row of tube bundles and multiple circles of steel in each circle play a good sealing and fixing role to eliminate flue gas short circuit to a large extent. When leaving the factory, ZOZEN boiler will remove the water left in the hydraulic test through professional equipment, effectively compressing the boiling time of heat-conducting oil furnace, reducing the system exhaust time from 12 days to 2 days, significantly reducing the boiling time on site and lowering the commissioning cost.