Project type: Food Plant
Project supporting boiler: WNS4-1.25-q
Project boiler medium: Steam
Project quota output: 4 ton per hour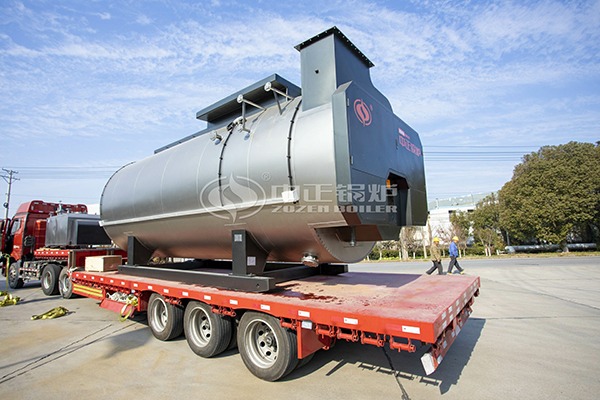 Inquiry Email: zhulin@zozen.com
Case Introduction
Food plant is specializing in the production of fruit juice, jam, pearl, milk, coffee and other products comprehensive manufacturers. In the process of food production and processing, the high-temperature steam provided by industrial boilers to disinfect and sterilize food materials is the most important process for the whole food production process. Therefore, the customer ordered a set of WNS series 4tph gas steam boiler system from ZOZEN Boiler.
WNS series gas steam boiler belongs to boiler shell type three return wet-back boiler, which has the characteristics of safety, reliability, high efficiency, energy saving and environmental protection. Each of ZOZEN's boiler products has reliable quality assurance, and the automatic operation function of the boiler has a variety of interlock protection, excellent safety performance. At the same time, sufficient steam storage space and heating surface, so that the boiler can efficiently produce higher thermal power and high quality steam. In addition, the condenser at the end of the boiler can effectively use the waste heat in the flue gas and improve the inlet temperature of the boiler, so that the thermal efficiency of the boiler can be increased to more than 98%, thus saving the operation cost.
After a period of operation, this WNS series steam boiler can fully meet the requirements of high temperature sterilization of our production line. ZOZEN Boiler is worthy of trust in the industry of the big brand, from ordering to installation, all reflect the formal and professional ZOZEN Boiler. Looking forward to the future cooperation again!