Project type: The machinery plant
Project supporting boiler: SZS19-1.6/270-Q
Project boiler medium: steam
Project quota output: 19 tons/hour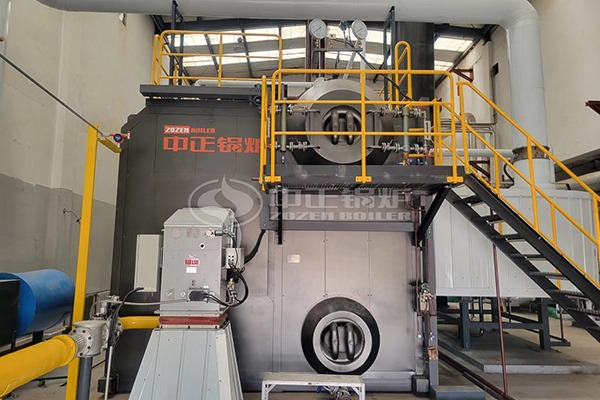 Case Introduction
The machinery plant, one of Siemens' joint ventures, mainly produces and manufactures compressors and drive turbines. Due to the growth in market demand, further expansion of production capacity was required. Gas steam boilers, as important heating equipment, required careful selection of a quality boiler supplier. Since ZOZEN has a good reputation in the chemical industry, the customer contacted ZOZEN directly with specific boiler requirements.
According to the actual demand of the production line of the machinery factory, ZOZEN customized the SZS series gas-fired superheated steam boiler system to produce 19 tons steam per hour, which fully meets the steam consumption for production use. The gas-fired superheated steam boiler heats the steam further from saturation temperature to superheated temperature through a superheater to meet the needs of different users. The SZS19-1.6/270-Q gas-fired superheated steam boiler selected by the machine plant customer has a capacity of 19t/h, a working pressure of 1.6 Mpa, and a working temperature of 300°C.
At the same time, the series boiler is also equipped with energy saver and condenser, the boiler adopts membrane water-cooled wall and large furnace chamber design to reduce the exhaust temperature to improve the heat transfer efficiency, the actual test, the overall thermal efficiency of the boiler can reach more than 98%. the oil and gas boiler produced by ZOZEN adopts automatic control technology, combustion ratio automatic adjustment, feed water automatic adjustment system, program start-stop, automatic operation and other advanced technology, and With automatic protection functions such as high and low water level alarm and very low water level, ultra-high air pressure, flame out and gas leakage, which ensure the safe and stable operation of the boiler equipment.