Project type: PET Bottle Manufacturing Process
Project supporting boiler: WNS6-1.25-Q
Project boiler medium: steam
Project quota output: 6 tons/hour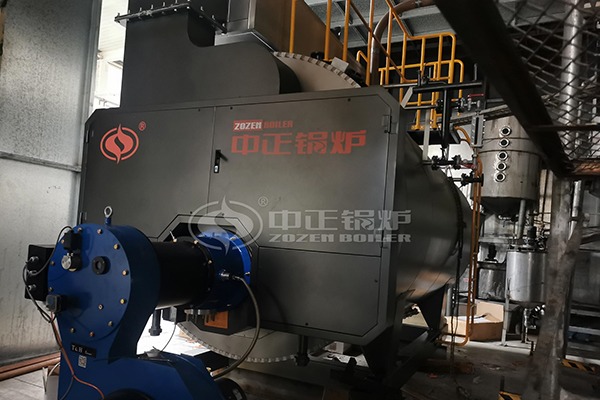 Case Introduction
The beverage factory customer has a large demand for steam in the production of PET bottles for beverages and drinking water, and a steam boiler with stable operation and intelligent control is very important for the company. The customer contacted ZOZEN's engineers directly through the official website through a recommendation from a customer in the food industry, and clearly stated his boiler requirements.
Based on the characteristics of PET bottle production process and actual steam consumption, ZOZEN's technical team customized the WNS series gas fuel steam boiler system to produce 6 tons of steam per hour for the daily use of PET bottle production line. This series of boilers is optimized to have sufficient steam storage space and heating surface to produce high quality steam more efficiently and stably.
WNS series fire tube boiler adopts high efficiency heat transfer element threaded flue tube developed by ZOZEN independently, which extends the high temperature flue gas residence time and strengthens the heat transfer, while matching with various condensers and energy savers to increase the overall thermal efficiency of the boiler to over 98%. The 6 ton fire tube boiler is a typical quick installation boiler, the installation is completed at the time of factory production, and the whole is delivered to the project site and directly connected to the gas and electricity pipelines and then put into operation, with short installation time and easy maintenance and use.