The oil-fired steam boiler adopts an internal combustion three-pass fire tube boiler. It adopts low-position symmetrically arranged furnace gall wet back structure. The high-temperature flue gas washes the second and third return smoke pipes in sequence, and then is discharged into the atmosphere from the rear smoke chamber through the chimney. The characteristics oil fired boiler has outstanding, is equipped with industrial burners with good technical performance, and has multiple automatic protection functions.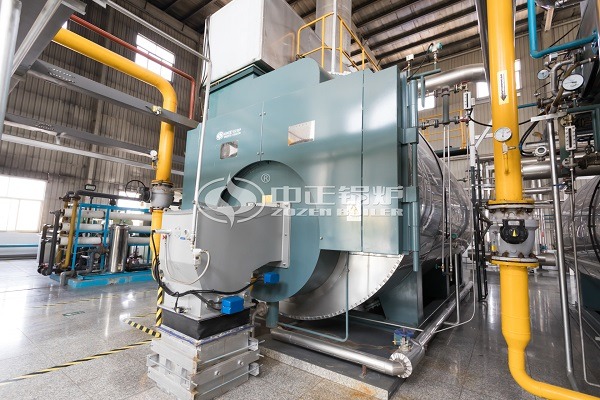 The oil-fired steam boiler adopts an intelligent energy-saving control system. The boiler and steam (water supply) system can adjust the fuel supply in combination with different loads to achieve more energy-saving purposes. The installation of this series of steam boilers adopts the integral quick installation method. There are no special requirements for the foundation, no anchor bolts are required, and the installation is simple and easy. With the movable burner structure, not only can it be matched with various burners, but it is also more convenient and quicker to replace the burner and repair the furnace body.
The steam boiler and the boiler are fully matched with a fully automatic adjustable high-performance burner. This combustor burns fully and saves fuel, thereby effectively reducing environmental pollution caused by boiler combustion. The characteristics oil fired boiler has obvious, novel product design, reasonable structure and good process performance.
WNS series boilers have large water capacity and strong adaptability to load. WNS series oil-fired boilers have a reasonably designed boiler device to ensure that the steam with water rate is less than 4%. Meet users' higher requirements for steam quality. The water level alarm used in the boiler uses stainless steel as the electrode rod and PTFE as the insulating material. Insert from above, it is not easy to get dirty, reliable performance and long service life.
This type of steam boiler has an advanced steam boiler full active controller, a full Chinese LCD screen, and a man-machine interface. The user only needs to set it easily, and the boiler can be started and stopped according to the user's request, load adjustment, and active water supply. The boiler has complete functions, complete protection, simple operation, safe and reliable, and has self-diagnosis function. Once an abnormal phenomenon occurs during the operation of the boiler, it will actively stop the combustion and issue an audible and visual alarm.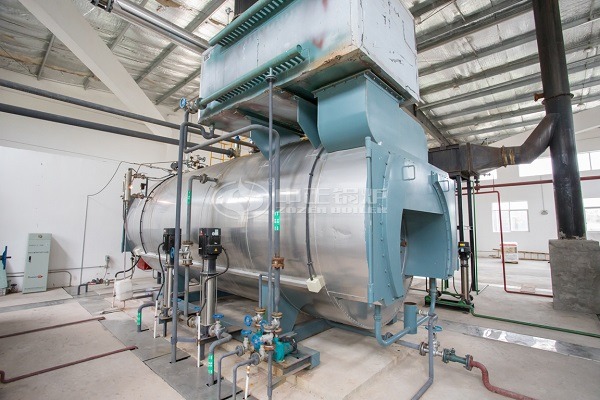 The characteristics oil fired boiler has outstanding, which effectively reduces the exhaust gas temperature, saves energy and reduces consumption, and is economical in application. WNS series steam boilers are designed, manufactured, and supervised to ensure that the boiler achieves low energy consumption, high thermal efficiency, stable pressure, sufficient air supply, and economic application.