LPG hot water boilers is suitable for government agencies, enterprises, factories, hospitals, schools, hotels, hotels and other units. This series of hot water boiler is a kind of natural gas, liquefied petroleum gas, city gas and other as fuel, through the burner to heat the water, for daily life to provide water, bath hot water and provide heating.
The gas hot water boiler should be maintained when it is placed and out of service. The gas boiler body should be overhauled. If cracks are found, professional maintenance personnel should be requested. If the furnace stop time of 3 days or less can be dry furnace water, negative pressure dry maintenance method; If more than three days can choose film-forming amine protection law. The overall appearance of the boiler is generous, good sealing, electromechanical integration, small occupation space, simple and convenient to use.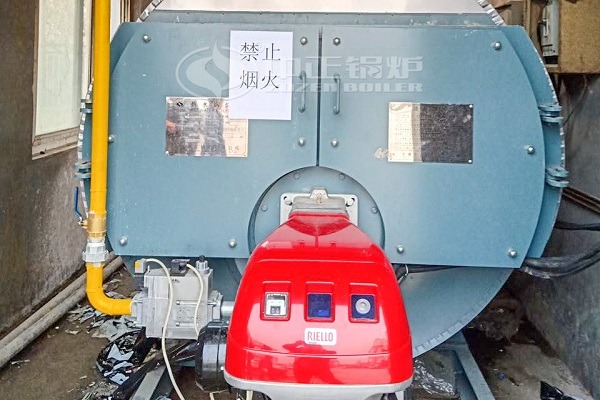 LPG hot water boilers is equipment operated to heat the feed water to obtain hot water of specified parameters. Use dust-free, noiseless, environmental protection. This series of hot water boiler body adopts horizontal internal combustion three return full wet back quick installation structure, the tail is equipped with energy-saving device (condenser), beautiful shape; Reliable sealing and good heat preservation design, eliminate the occurrence of flue gas leakage; The thermal efficiency of boiler reaches more than 95%, saving energy significantly.
The gas-fired hot water boiler adopts fully automatic fuel (gas) burners and remote monitoring facilities. With operating pressure control, overpressure self-locking furnace stop protection. It can ensure the stable operation of boiler under rated working pressure, stop the boiler immediately and self-lock alarm function when overpressure occurs. WNS series hot water boiler reabsorbs waste heat of flue gas through advanced condensation technology. The sensible heat and latent heat in the flue gas are fully utilized, and the heat is reinvested into the boiler. Further improve the boiler efficiency, exhaust temperature is only about 50℃, boiler thermal efficiency can reach more than 96%. The steel-aluminum composite finned tube structure of condenser is more reasonable, better thermal conductivity, and improves the boiler life.
Gas hot water boiler uses low nitrogen environmental protection, waste heat utilization integration scheme, thermal efficiency can reach more than 96%. It also reduces the emission of NOx, SOx, COx and other harmful substances. WNS series boilers have reasonable heating surface layout, appropriate technical parameters, sufficient heat transfer area and high heat transfer efficiency. Boiler maintenance is simple, weak links of poor circulation are provided with hand holes, manholes and other inspection holes, for regular inspection and later maintenance. The feed water is deoxygenated before entering the boiler; Large volume structure, smooth flow of cooling water, not easy to scale.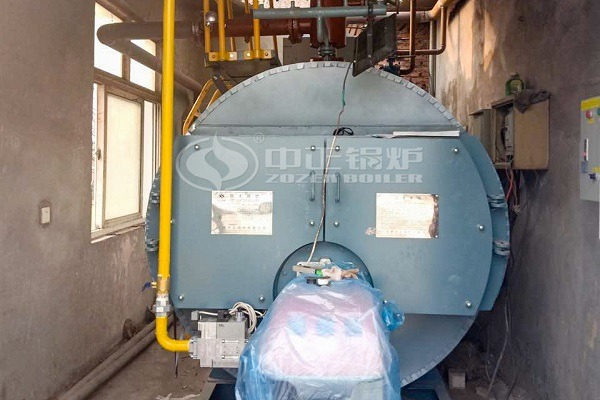 The main welds of this series of boiler products are all automatic welding equipment, one-time welding forming, to ensure the quality of the boiler. The LPG hot water boilers uses a corrugated furnace, which is more closely integrated with the boiler. The design structure of the corrugated furnace bellows. Compared with the conventional furnace, the heating area of the furnace is greatly increased, and the heating is more uniform. At the same time, it prevents the furnace bladder from rupturing due to free expansion due to high-temperature combustion.