As a leader in the industrial boiler industry, ZOZEN Boiler designs biomass boiler series products that are energy-saving and environmentally friendly and can achieve ultra-clean emissions, making them a new choice for major enterprises to save energy and reduce emissions. Biomass boilers fueled by biomass energy (rice husk, palm shell, firewood, corn cob, straw, peanut shell, sawdust, wood chips, etc.) have been recognized by many regional users for their green and environmentally friendly features and low operating costs.
ZOZEN Boiler has been designing and manufacturing chain grate boilers since its establishment with mature technology and has obtained many national patents. At present, biomass chain grate boilers cover four series of industrial boilers, DZL, SZL, DHL and SHL, as well as ZZ series of power generation boilers, which can use a variety of fuels such as biomass pellets, wood chips, palm shells and straw. With excellent performance and quality, the biomass boilers produced by ZOZEN have provided stable heat source for the production of enterprises all over the world and have gained good market reputation.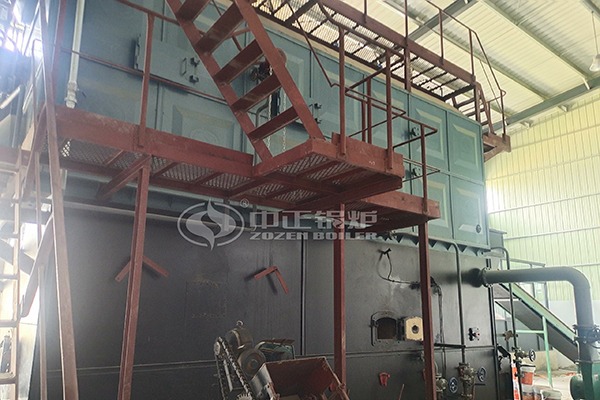 In the market, the application of biomass boilers has been relatively mature, yet due to the wide range of fuel sources, inadequate combustion, ash formation, coking and other phenomena often occur. In order to effectively solve these problems, ZOZEN Boiler cooperates with Shanghai Jiaotong University, conducts combustion tests on various biomass fuels at home and abroad, establishes mathematical models, and scientifically arranges furnace arches, furnace walls, furnace heating surfaces and secondary air according to the experimental results, which can be guaranteed to do, and provides suitable furnace models according to the fuel, which is welcomed by users. Recently, ZOZEN boilers have reached cooperation projects with Jinshan Mining, Igloo Biological, Hunan Lead Construction Technology and other enterprises for biomass boilers.
In September, the 10 ton biomass boiler provided by ZOZEN Boiler for Inner Mongolia Jinshan Mining Industry has been commissioned and put into operation smoothly. This SZL series water tube boiler has a higher furnace chamber and a reasonable grate speed to ensure full combustion, making the thermal efficiency up to 88% or more. At the same time, the convection area of the boiler is also installed with ZOZEN's self-developed ash falling device, which not only has good tightness, but also significantly reduces the workload of biomass boiler operation and maintenance personnel, helping Jinshan Mining to achieve clean production.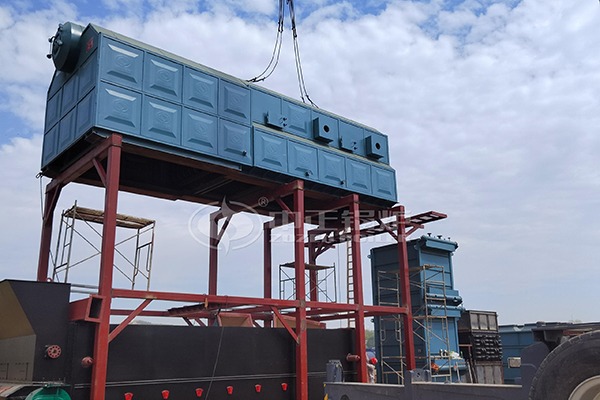 Meanwhile, a set of 36 ton ZOZEN DZL series biomass boiler is being installed. After the completion of this water fire tube chain grate boiler system, it will provide stable heat source support for the textile factory's production base with an annual output of 3,000 tons of knitted fabric and 3,000 tons of rinsed knitted fabric. The reasonable primary and secondary air ratios of ZOZEN biomass boilers themselves, together with the SNCR intelligent denitrification device at the tail, ensure NOx emission concentration below 50mg/Nm3, which meets the strict local emission standard requirements of textile mills and helps textile enterprises achieve ultra-low nitrogen emission.