Project type: The Dairy Industry
Project supporting boiler: WNS10-1.25-Q
Project boiler medium: steam
Project quota output: 10 tons/hour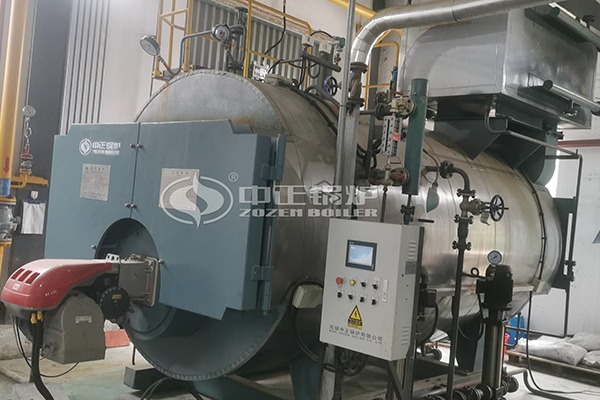 Case Introduction
The steam produced by the boilers is widely used in the dairy product processing processes such as distillation, sterilization, drying and sizing. ZOZEN boilers, as a manufacturer specializing in boiler manufacturing for thirty years, insists on providing a constant source of power guarantee for tens of thousands of enterprises, and is considered to be a small name in the dairy industry. When purchasing boilers, the person in charge of the dairy company said that in addition to the performance of the boiler, he valued the service experience of the boiler manufacturer in the dairy industry.
Combining the scale of dairy processing production and actual steam demand, ZOZEN's engineers customized the WNS series condensing gas boiler system solution for the customer. This 10 tph gas fired boiler is designed with a reasonable body structure after continuous optimization, and is capable of long-term stable operation in the production line. The WNS series steam boiler has adequate combustion and the boiler is equipped with imported low nitrogen burners to ensure NOx emissions meet strict standards, which is very popular in the dairy industry.
During the operation of the gas boiler, after the natural gas has been fully burned by the burner, the flue gas produced will pass through the body for efficient heat transfer and then enter the additional condenser and energy saver at the end of the flue to ensure that the flue gas waste heat is fully utilized, thus making the boiler design thermal efficiency more than 98%, which can significantly reduce the operating cost and improve the economic efficiency of users.
Costomer Feedback
The customer said that in the dairy industry, ZOZEN's successful cooperation with leading companies such as Feihe, Mengniu and Yili has made ZOZEN boilers have a very good reputation in the whole industry. Both the quality of this 10 ton steam boiler and the service throughout the cooperation process are satisfactory, and it is a trustworthy and recommended boiler brand.