Case name: Lithium Industry 25 Ton SZS Condensing Gas Boiler Project
Company profile: the world's leading supplier of lithium products
Project type: Complete project (providing equipment and supporting equipment, installation and commissioning)
Project supporting boiler: SZS25-1.25-Q
Project boiler medium: steam
Project quota output: 25 tons/hour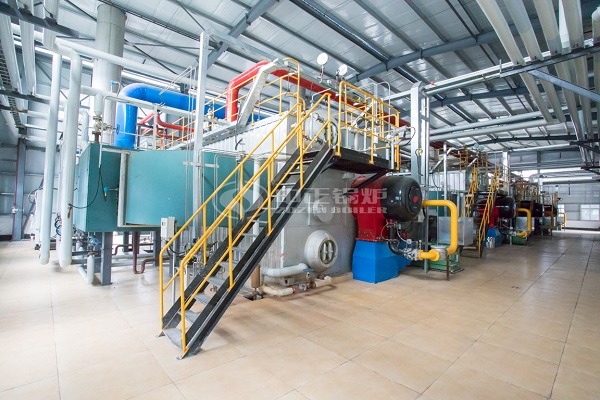 Case Introduction
The lithium company is a well-known supplier of lithium products. While achieving good operating benefits, they insisted on advocating the concept of green environmental protection, steadily advancing environmental protection work, and increasing investment in environmental protection. Since the second half of 2016, the production base of the Lithium Industry Company has started a new round of environmental protection upgrades. It was at this time that Zozen Boilers began its fate journey with Lithium company. "Economic interests will never override the environment, health and safety" is the common development concept of Zozen Boilers and Lithium. Therefore, it is our common wish to choose an energy-saving, environmentally-friendly and efficient boiler. On this basis, Zozen Boilers recommended a 25 Ton SZS condensing gas boiler to Lithium Company and customized the design of auxiliary equipment for the steam boiler of the project for Lithium Company.
The 25 Ton SZS gas boiler ​is an ideal high-efficiency, low-consumption, low-pollution green environmental protection product. It has high operating thermal efficiency, large output, strong load adaptability, high degree of automation, convenient operation, safe and reliable operation
Costomer Feedback
Our lithium company has always been adhering to the development philosophy of "economic benefits never override the environment, health and safety". Always put environmental protection first in enterprise development. Practicing the road of green development with social responsibility. Strive to become a benchmark enterprise for cleaner production in the industry. On this point, Zozen Boilers coincides with us.
The ZOZEN'S SZS25-1.25-Q gas boiler we chose has many features such as energy saving/environmental protection/high efficiency/easy installation, and is currently one of the most popular energy-saving and environmentally-friendly boiler products in China. After the completion of the 25 Ton SZS gas boiler project, the various emission indicators of the lithium production base have reached a new level on the basis of the original emission standards, and all emission indicators are significantly better than the national standards.