Case name: 20Ton SZL coal-fired steam boiler project in rubber factory
Project company profile: one of the manufacturers of conveyor belts and hoses
Project type: Complete project (providing equipment and supporting equipment, installation and commissioning)
Project supporting boiler: SZL20-1.6-AⅡ
Project boiler medium: steam
Project quota output: 20 tons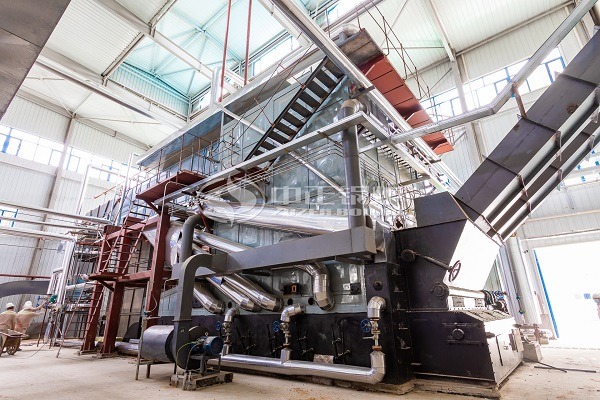 Case Introduction
In the conveyor belt production process, drying is required, and traditional boilers generally have defects such as large heat dissipation and serious heat loss. The rubber factory mainly deals in hoses, seals, conveyor belts, PVC pipes, etc. In 2008, from the perspective of energy saving, the rubber plant carried out the replacement of boiler equipment. At the beginning of the project construction, taking into account production costs and other factors, the company decided to adjust part of the conveyor belt workshop production steam to be heated by coal-fired boilers.
As a brand enterprise with more than 30 years of boiler production experience, ZOZEN'S has specially developed a complete set of boiler projects according to the characteristics and needs of rubber plants. For rubber companies with an annual production capacity of 8 million square meters of various conveyor belts and 9 million standard meters of various hoses. According to the steam consumption, ZOZEN'S recommended a 20ton SZL coal-fired steam boiler. The 20Ton coal-fired boiler is composed of a front hearth, a back hearth, a convection tube bundle, an economizer and a chain grate. Respectively assembled into a whole factory. Users can reasonably allocate to the wind according to different coal quality and different combustion conditions to ensure sufficient fuel combustion and reduce the company's fuel cost input.
Costomer Feedback
The steam boiler installed by ZOZEN'S not only saves energy, but also reduces fuel cost input, making our products produced by Rubber factory more competitive in the market. The equipped maintenance platform is safe and reliable, with reasonable layout and convenient maintenance. The furnace is equipped with maintenance doors to facilitate the maintenance of our employees.