Case name: 15Ton WNS condensing gas boiler project for food factory
Project type: Complete project (equipment and supporting equipment provision, installation and commissioning)
Project supporting boiler: WNS15-1.25-Q
Project boiler medium: steam
Project quota output: 15 tons/hour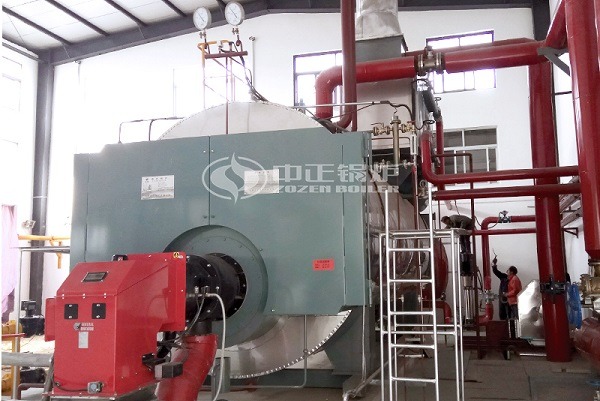 Case Introduction
The food factory was established in 2013 and mainly researches, develops, produces and sells its own brand noodles. The drying process of dried noodles generally includes high-temperature fast drying, low-temperature slow drying, and medium-temperature medium-speed drying. Drying noodles is also the most invested and most technical process in the entire production line, which has an extremely important relationship with product quality and production costs.
The occurrence of crisp noodles, tidal noodles, and sour noodles in production are all caused by unreasonable drying equipment and technology. Therefore, food factories attach great importance to boiler equipment. In 2017, the food factory ordered a 15ton WNS condensing gas boiler at ZOZEN'S after screening. The front and rear smoke boxes of the steam boiler are filled with multi-layer aluminum silicate fibers, and then are insulated with high-temperature refractory mud to increase thermal resistance, effectively reduce heat dissipation loss, and improve thermal efficiency. The 15Ton condensing gas boiler adopts a large steam space to reduce the speed of steam leaving the water surface. The WNS series gas boiler has a built-in steam-water separation device to ensure a stable output of high-quality steam.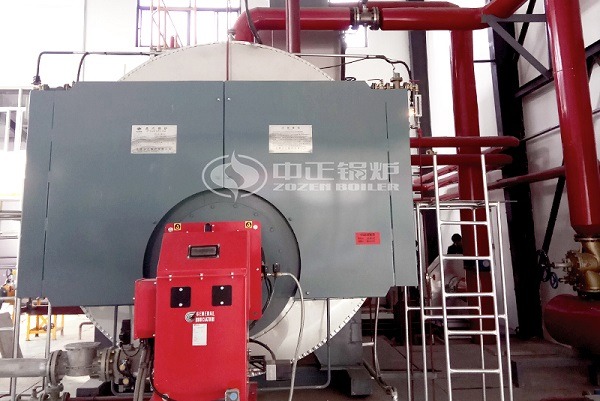 Costomer Feedback
The quality of the boiler equipment determines the daily output of our dried noodles. Thank you ZOZEN'S for installing and debugging this high-efficiency and high quality WNS series steam boiler in our factory in the shortest time, which helped our production line to be put into production smoothly.