Zozen Boilers make oil-fired steam boiler with fast installation structure, mainly composed of the boiler body, burner, energy saver, condenser, soda water system and control system, etc. 3 tons oil-fired boiler has the advantages of small footprint and convenient installation and maintenance. We can also customize the solution for users, not only enough effort, to meet the needs of customers at the same time, but also has the advantages of convenient operation, environmental protection and high efficiency, the technical indicators have reached the advanced level at home and abroad.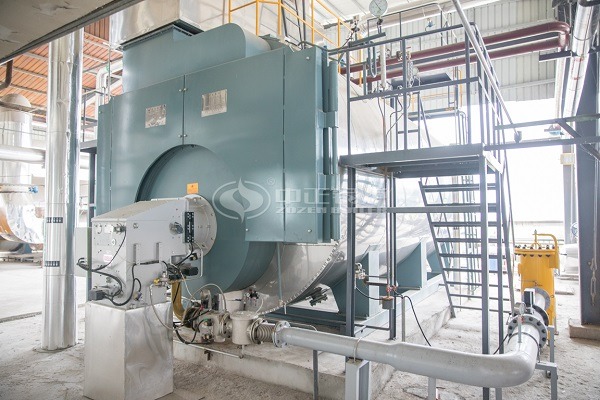 In the process of drying and sterilizing food with high temperature steam of boiler to meet the standard of finished product, this series of boiler has the characteristics of automatic intelligent control. Not only to ensure the use of high safety steam boiler, and temperature control pressure control is easy, effectively avoid food drying over or high moisture content processing poor phenomenon. The series of oil-fired boilers have many advantages, such as environmental protection, clean, low operating cost, high thermal efficiency, easy installation, intelligent operation, safety and reliability, and more flexible in use, not affected by the region.
3 tons oil-fired boiler belongs to small steam boiler products. It has many advantages, such as high thermal efficiency, clean energy and small pollution, intelligent operation, safe and reliable, beautiful appearance, do not take up too much space. This series of boiler products are widely used in industrial production, such as chemical industry, petroleum, metallurgy, mining, clothing, fiber, paper, brick and other industries.
Oil – fired steam boiler mainly adopts horizontal internal combustion structure. The main heating surface uses corrugated furnace and threaded smoke pipe and other efficient heat transfer components, not only to provide sufficient steam storage space and heating surface, so that the boiler efficiently produce higher thermal power and high quality steam, but also to meet the needs of thermal expansion, scientific and reasonable design, durable.
The oil-fired boiler manufactured by our factory is equipped with automatic control system, which can control all kinds of parameters of the steam boiler, continuous regulation, interlocking protection, monitoring management and so on. Reasonable coordination of boiler output and steam temperature, better adapt to temperature fluctuations, to achieve economic operation. At the same time, the series of steam boiler design over temperature, over pressure, water shortage, leak detection, flame-out and other protection functions, boiler safe and reliable operation.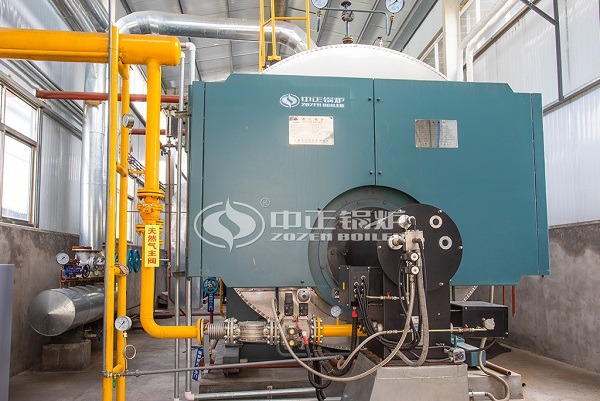 Large volume design of 3 tons oil-fired boiler combustor makes combustion more sufficient. This series of boilers are advanced in structure, mature in technology and stable in performance. The boiler uses a variety of high efficiency heat transfer components, design thermal efficiency up to 98%, and has sufficient steam storage space and heating surface, can efficiently produce high quality steam. At the same time, following the concept of environmental protection, the boiler also applies low nitrogen combustion technology and low nitrogen burner, to ensure that the nitrogen oxide emission concentration is lower than 30mg/Nm3, to achieve the standard emission.